Talking to attendees at TechCrunch's Disrupt conference this week, HP Executive VP Todd Bradley talked about the company's turbulent past few weeks, as well as its plans for portable devices.
Bradley heads up the company's personal systems group, which covers consumer PCs, workstations and mobile devices worth $42 billion in annual revenue. He's also a Palm alumnus, though left the company several years prior to the HP acquisition.
The talk focussed primarily on mobile devices, which naturally led to webOS and how the PC-maker planned to use Palm's operating system. Bradley made it clear that he was focused on deploying the OS as broadly as possible, pointing out that the company planned to sell 15 million printers running on webOS next year.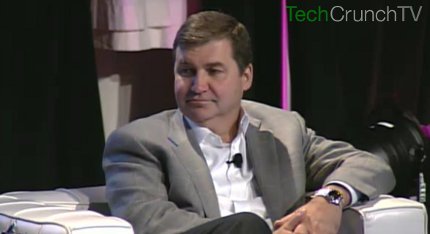 Of course, the operating system is better suited to smartphones and tablets, and HP has big plans there as well. The company plans to be a major player in this area and predicts that the tablet market will be worth at least $40 billion over the coming years, with smartphones generating $100 billion over the same period. To make the most of Palm's OS, Bradley told attendees that the company was focused on crafting a high-quality consistent user experience across all of its planned devices.
However, this doesn't mean that the world's largest PC manufacturer is looking to emulate Apple in its approach to delivering tightly integrated hardware and software ecosystems. Bradley specifically stated that the company was looking to forge its own path based on its strengths and assets - possibly leveraging cloud-based solutions - rather than copying companies like Apple and Dell. However, he denied the possibility of allowing third parties to release webOS devices, as Google had with Android.
The full fireside interview is available now at TechCrunch, where Bradley also discusses the company's recent acquisitions and corporate culture.