In a week in which it has already announced plans to broadcast the world's first live 3D football match, Sky has today rolled out a new range-topping set-top receiver.
The 1TB Sky+HD box, pictured below, offers Sky subscribers four times the capacity of the original model, allowing users to record around 240 hours of HD content, or over 100 HD movies.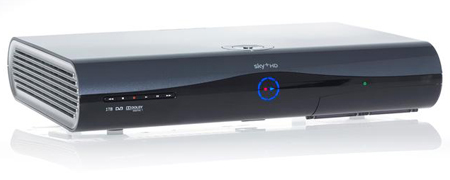 Available immediately, the 1TB receiver is priced at £249, with installation costs set at £30 for new customers and £60 for existing customers. Furthermore, in order to access Sky's HD content, viewers will require an additional subscription to Sky's HD content pack - currently priced at £10 per month.
As with the existing Sky+HD box, a large portion of the hard drive will remain reserved for Sky Anytime functionality - however, there's still room to record a massive 740 hours of standard-def programming.
In related news, Sky has also today confirmed that its SD PVR is to be phased out, adding that its existing Sky+HD box is now its standard set-top box. New customers signing up to Sky's HD package will be eligible for a free Sky+HD box, but those who opt for a standard-def channel package will be charged £49 for the HD receiver.