Tesco has today revealed the UK's cheapest iPhone tariffs as the supermarket giant becomes the third provider of Apple's flagship handset.
Already available from O2 and Orange, the iPhone has demanded a considerable price tag since its introduction in 2007.
Available from Tesco on Monday December 14th, in time for the Christmas rush, the iPhone will be available with a 12-month contract - comfortably shorter than the 18-month terms offered by rival operators.
Furthermore, Tesco's tariff - offering £60 worth of calls and texts - will be charged at just £20 per month. However, despite the shorter contracts and lower monthly tariffs, consumers will still be required to pay large up-front sums for Apple's hugely-popular device. Apple's flagship model, the 32GB iPhone 3GS, will cost an additional £407 for consumers on the 12-month, £20 contract.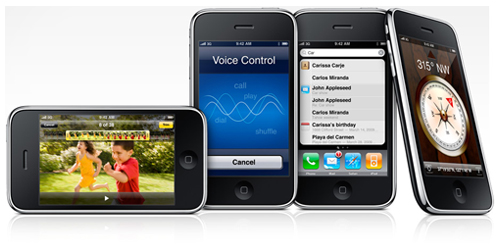 In order to qualify for a free handset, consumers will need to sign up for a 24-month contract, priced at £60 per month. Pay as you go customers, meanwhile, will find the iPhone 3GS priced from £440.
The shorter contracts are certainly welcome, but Tesco's biggest incentive may be Clubcard points - double points are currently on offer when you buy an iPhone, and users will be treated to triple points for every £1 you spend on top-up or monthly bills.
Tesco details its tariffs as follows:
Pay As You Go
Pay Monthly

Triple your credit

Top-up £15 a month
& get £30 FREE credit

Top-up £20 a month
& get £40 FREE credit

£60 of calls & text

12 months

£20 a month

Unlimited calls & text

24 months

£60 a month

Web & Wi-Fi
inc. BT Openzone Wi-Fi (UK)
Unlimited
for 12 months
Unlimited
for 12 months
Unlimited
for 24 months
iPhone prices
8GB iPhone 3G
£342
£222
FREE
16GB iPhone 3GS
£440
£320
FREE
32GB iPhone 3GS
£538
£407
£50
Call rates
Half price to your 5 favourite numbers. Calls 10p per min. Texts 5p each.
Low, flat rates to any UK network, any time. Calls 20p per min. Texts 10p each.