If UK pricing has put you off the idea of upgrading to Apple's shiny new iPhone 3GS, the next best thing is now available for existing iPhone handsets in the form of iPhone OS 3.0 - a software update that brings long-awaited functionality to Apple's wildly-popular device.
The update, available free of charge to iPhone users and $9.99 for the iPod Touch crowd, can now be downloaded via Apple iTunes and introduces a number of new features including cut, copy and paste, a landscape keyboard and MMS messaging with certain mobile carriers - though, readers should note that MMS won't be supported on first-generation iPhones.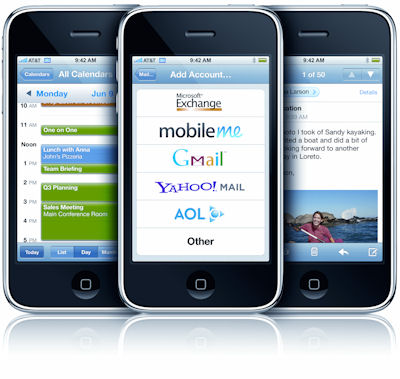 Elsewhere, Apple's introduced an improved calendar and an all-new Spotlight Search that allows users to rummage multiple applications from one place.

To find out more about the update, including how to get your hands on it, head on over to Apple.com.