Thinking of buying an iPhone? Well, head over to the O2 website today and you'll be presented with this rather depressing image: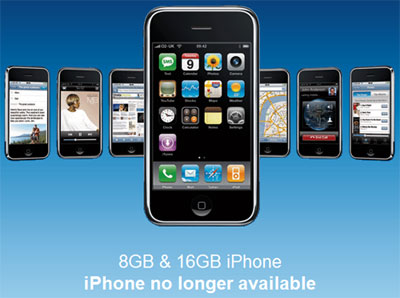 So, what does it mean? Has O2 decided to cut the iPhone from its roster of handsets completely? We think not.
We're of the belief that recent price cuts have shifted all of O2's iPhone stock, paving the way for the forthcoming 3G model. We don't yet know a release date for the 3G-capable "iPhone 2", but if this is anything to go by, it must be real, real soon.