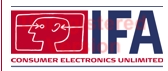 IFA2007 has been plagued by unseasonally poor weather; it's been overcast for much of the show, raining at times and cold enough to be more akin to January than late summer.

SAD (Seasonal Affective Disorder) is so rife that Berliners have forgotten to smile - really. You can walk through the centre and not see a happy, cheery face for minutes - and we jest not.

So, perhaps Sony is getting ahead of itself by launching the CyberShot T200 at IFA.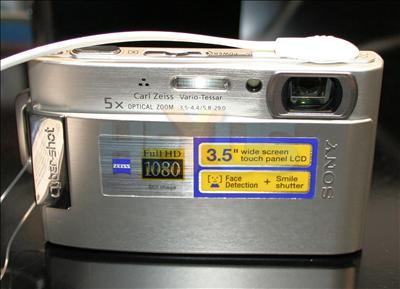 The T200's standout features are a nifty 3.5in touchscreen, 8MP resolution, 3200 ISO setting and a 5x Carl Zeiss optical lens hidden in a sleek body. The clinching feature is the Smile shutter, however, where the camera automatically captures an image if the subjects' pearly whites are in evidence. We would comment on the quality of this feature if we could find someone to smile... the search goes on.

The T200 will be available at the end of September for around £250 and in silver, white, black or pink.