With global markets tentatively hinting at signs of an economic recovery, McLaren has announced plans to take on the likes of Ferrari and Lamborghini with a new line of supercars.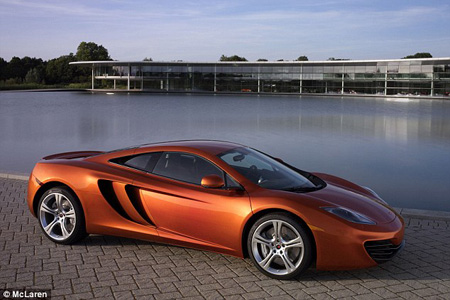 Kick starting the range is the £150,000 McLaren MP4-12C, expected to go on sale in 2011. The car, spearheaded by the former McLaren Formula One team principal Ron Dennis, is expected to be built at a new factory alongside McLaren's headquarters near Woking, Surrey. The new factory is expected to employ up to 800 people and could produce 4,000 cars per year by 2014.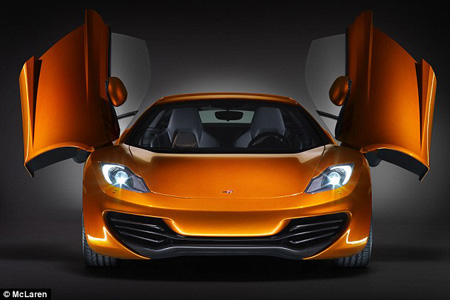 The MP4-12C is powered by a rear-mounted 3.8litre twin-turbo V8 engine that produces 600bhp, controlled by seven speed paddle-shift gears. In addition to the raw power and 200mph top speed, McLaren's upcoming supercar promises a number of features that it hopes will help differentiate the MP4-12C from the competition.
According to McLaren, the "12C is the most efficient, most drivable high-performance sports car in the world", and although fuel consumption is expected to be under 25mpg, emissions of carbon dioxide will be below 300g/km. Reaching 0 to 60mph in 3.4 seconds, McLaren claims the car has more power per gram of CO2 than any non-electric car currently available.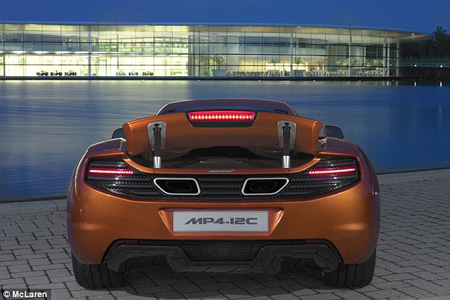 Taking aerodynamics to the extreme, the 12C features no door handles and instead uses touch-sensitive panels that allow the upward-rising doors to be opened with the wave of a palm. At the core of the 12C is an 81kg carbon fibre tub, protecting driver and passenger in a manner similar to that of a Formula 1 car.
Inside, owners will be treated to luxuries including a 7in dash-mounted touchscreen, cruise control, parking sensors and satellite navigation.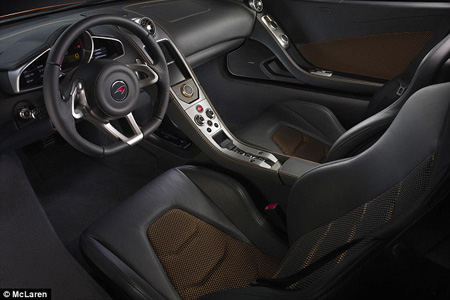 McLaren Automotive, the road-car arm of McLaren, launched its first supercar - the McLaren F1 - back in 1992, and having held the title of the world's fastest production car, the F1 went on to win the 24 Hour Le Mans race in 1995.