Engineers in Israel have developed a new form of road that produces electricity when used by passing cars, says the Environmental Transport Association (ETA).
The in-development system is scheduled to be tested on a 100-metre stretch of road in January, and promises to produce up to 400 kilowatts of power from a single kilometre of dual carriageway.
How does it work? Piezoelectricity. The Israeli boffins have embedded crystals into the surface of the road that, when pressed, generate electricity. It sounds simple enough and the ETA is so impressed that director Andrew Davis claims that "it may be the roads themselves that help provide some of the power needed" for electric cars.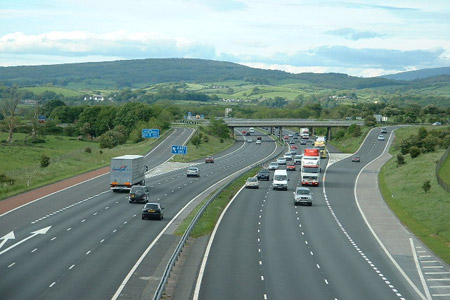 It's another in a long line of electricity-producing suggestions, but there's no mention yet of costs. As with most other green-energy solutions, the cost of laying roads embedded with piezoelectric crystals may far outweigh the benefits.
Furthermore, the ETA adds that a piezoelectric system installed on all British motorways would only generate enough energy to run 34,500 small cars. That's a tiny fraction of the 30+ million cars currently on the roads.
Source: eta.co.uk