Sony is adding two further families of sets to its burgeoning BRAVIA LCD TV range - the S3000-series and D-3000-series.



The BRAVIA S3000-series is available in 32in and 40in flavours carrying three HDMI connectors and two SCART sockets and featuring BRAVIA Theater Sync - a one-touch control system that activates and controls other HDMI-connected Theater Sync-enabled hardware in your setup.

The S3000 is also beneficiary of what Sony terms LIVE COLOUR CREATION, which uses a wide colour gamut for accurate reproduction. The 1366x768 sets will be supplemented by 20in and 46in models in autumn 2007.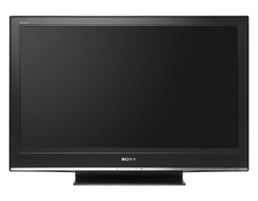 Further details on the S3000-series can be found here.

The Sony BRAVIA D3000-series builds on the S3000's specifications and adds 'Motionflow +100Hz' scanning that's said to reduce lag evident on cheaper LCD sets by doubling the frame-rate to 100Hz, providing a smoother picture.

Probably more impressive is the set's 10-bit display, said to output over a billion colours. The vast majority of current displays natively support 8-bit processing with 256 shades of gradation, whereas the D3000 series provides 1024.

The BRAVIA D3000 will be available in 32/40/46in models and offer full HD (1080p) resolution on larger panels. No word on pricing on either new series, however.

Further details on the D3000-series can be found here.

Thoughts? Share them in the HEXUS.community.