Introduced as a prototype back at CES, Samsung has at last demonstrated the production model of its 55in OLED TV, the ES9500, at the World's Fair in Korea. The TV is expected to retail for around $9,000 (we have no idea how this will translate into pounds just yet) and will launch in the second-half of the year, most likely just in-time for the London Olympics starting July 27th.
As a reminder, OLED technology emits light directly from diodes and doesn't require the presence of a plasma, liquid crystal or a back-light, enabling super-thin panels, near-infinite blacks, fast response times and super-high contrast, with, according to Samsung, a 20 per cent improvement in colour accuracy thanks to directly lit and individually configurable pixels - essentially the perfect TV panel with its only significant downside being its fragility to the elements, which Samsung is likely to have catered for to varying extents.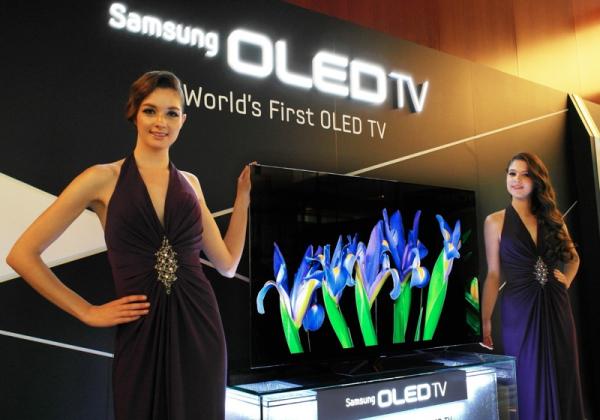 Being Samsung's top-of-the-range TV, the ES9500 also comes with support for 3D, including new Smart Dual View, enabling two 2D programs to be viewed simultaneously, by sending alternate signals to 3D glasses. Other features include voice and gesture control, with the TV's dual-core CPU upgradable as technology advances.
Samsung expects OLED prices to hit mainstream in the next two to three years, meanwhile it'll have to look out for LG, who plans to launch its OLED TV for around $8,000 thanks to the different approach of using white diodes and colour filters to reduce the cost of manufacture. Also looking to upset the market are Toshiba and Panasonic, with Toshiba just launching a 4K glasses-free LED TV in Europe for around £7,000 and Panasonic hard at work on 4K plasmas, having just demonstrated 145in 8K prototype in partnership with the NHK.
The next few years are no doubt going to be a hectic time for AV enthusiasts and a confusing one for end-consumers, however, at the end of it all, the TVs of 2015 should be vastly superior to those we have on offer right now.