Logitech has announced its Clock Radio Dock S400i, for the iPhone and iPod, priced at an RRP of £79.99.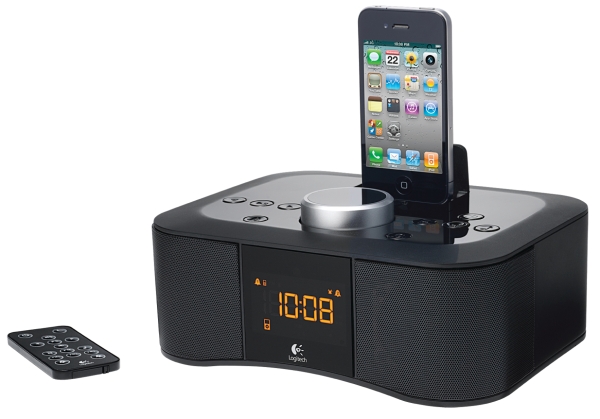 Billed as the ideal nightstand companion for iPhone and iPod devices, the Clock Radio Dock S400i is capable of simultaneously charging the iDevice and playing music, which Logitech tells us makes for the perfect way to fall asleep and wake up, to not only a fully-charged device, but your favourite tunes too. The unit also acts as a dock and charging unit, when the speaker is turned off.
The Clock Radio Dock S400i delivers full stereo sound, and additionally includes an integrated FM tuner with presets. There are also dual-alarm settings, a snooze function, and a remote control for convenience.
The unit supports all generations of the iPhone, iPod touch and iPod nano, as well as the 6th generation iPod classic.