Philips certainly managed to turn a few heads with its Cinema 21:9 TV, a set it claims is the first to feature an ultra-wide movie-format display. As desirable as it is, Philips had originally decided not to disclose the all-important details; pricing and availability.
As it turns out, it had good reason to wait. This giant 56in monster will reach UK shores in June '09 carrying a lofty price tag of £3,500.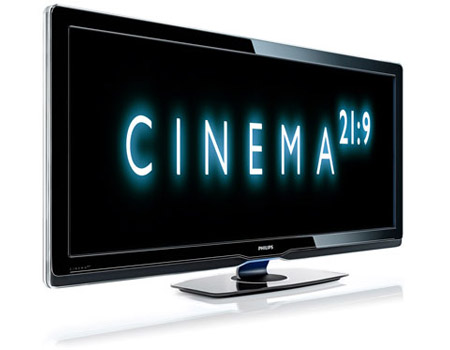 The screen, pictured above with its glorious 21:9 aspect ratio, ensures widescreen movies fill the entire screen without the annoyance of black bars. According to Philips, it'll finally allow for viewers to enjoy movies "as the director intended".
It's a tantalising option for a dedicated cinema room, but will the Cinema 21:9's image quality warrant the asking price? That remains to be seen, and in today's economy, this is a genuinely interesting TV that might suffer the same fate as Pioneer's high-end Kuro.