It's got to be good to be at Apple right now. It launched a thin-but-useless laptop and got its audience into a frenzy. It launched its first ever mobile phone and had worldwide media scampering for info, and, we should add, it did the same with its 3G successor.
Today, the company is preparing to open its first Australian retail store and yep, you guessed it, Apple fans have been queueing up overnight to to get their taste of everything Apple.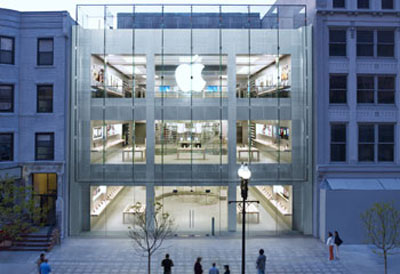 Apple's Australian store, located on 367 George St, Sydney, is scheduled to open at 5pm AEST on Thursday June 19th. According to reports, fans began to queue some 34 hours ago. The queue isn't limited to Australians, either. One member of the ever-growing line, Gary Allen, flew all the way from California for Apple's grand opening.
"I flew from the US to be here because I'm an enthusiast about Apple and attend a lot of these grand openings to meet interesting people," he told media.
By the time Apple's flagship Australia store opens, thousands are expected to be queueing outside, and the first 2,500 visitors have been promised a special edition T-shirt to prove they were there. Apple's CEO, Steve Jobs, is also rumoured to make an appearance.
The store itself, is a familiar glass ensemble. It'll feature all of Apple's products spread across three floors and popular features such as Kids' Workshops and a Genius Bar.
Official Sydney store website: apple.com/au/retail/sydney