Conclusions, awards, HEXUS.right2reply
Our testing showed no marked difference between the two

Catalyst

8.6 builds when used with a single card. As such, the results of single-card and CrossFire testing in our previous HD 4850 and HD 4870 review are comparable.


The ~£125 Radeon HD 4850 512MiB certainly makes an impression; generally matching the GeForce 9800 GTX for performance, while consuming less power and requiring only a single expansion slot.

It's more future-proof too, with 7.1-channel audio pass-through, DX10.1, double-precision support and the potential for performance increases as developers start to harness the raw compute performance of the 800 SPs. You're unlikely to find a feature box the card doesn't tick anytime soon.

At the reduced price of £129, the GeForce 9800 GTX becomes a worthwhile consideration, but is hard to justify over the HD 4850, given it lacks the ATI's future-proofing. On balance, the Radeon HD 4850 just makes more sense.

There are some issues with the Radeon HD 4850, most notably the high operating temperatures. Hopefully a BIOS fix will be issued soon, to keep the cards a little cooler and enable a greater overclocking, without significantly raising cooler noise.

Overall, though, the PowerColor variant, currently priced at £117.49, makes for a stonking bargain in the mid-range space. It's hard to argue against it if your budget is around the £100 mark. Knowing this, and appreciating the widespread availability and reference nature of the product, we reckon it deserves due recognition and a place on your graphics-card shortlist.

HEXUS.certification
The PowerColor Radeon HD 4850 receives the HEXUS.labs certification for successfully completing our benchmark suite without issue.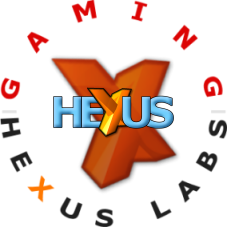 PowerColor Radeon HD 4850 512MiB
HEXUS Awards
Additionally, the PowerColor Radeon HD 4850 receives the Gaming Recommended award for offering high-end performance at a mainstream price.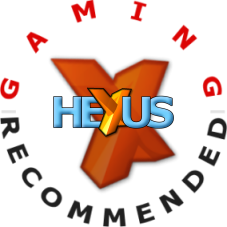 PowerColor Radeon HD 4850 512MiB
HEXUS Where2Buy
PowerColor HD 4850 512MiB - available from Ebuyer for £117.49.

XFX GeForce 9800 GTX - available on pre-order from Scan for £129.



HEXUS Right2Reply
At HEXUS.net, we invite the companies whose products we test to comment on our articles. If PowerColor chooses to respond, we'll publish its commentary here verbatim.


HEXUS related reading
HEXUS.net- HEXUS.reviews :: AMD (ATI) Radeon HD 4850 and 4870: bloodying NVIDIA's profits
HEXUS.net- HEXUS.reviews :: BFG (NVIDIA) GeForce GTX 280: does it rock our world?
HEXUS.net- HEXUS.reviews :: NVIDIA (BFG) GeForce 9800 GTX. Got £200 for a graphics card? Read this
HEXUS.net - HEXUS.reviews :: MSI vs. ZOTAC: shootout at the GeForce 8800 GTS 512 Corral
HEXUS.net - HEXUS.reviews :: ATI Radeon HD 3870
HEXUS.net - HEXUS.reviews :: ATI Radeon HD 3870 X2
HEXUS.net - HEXUS.reviews :: NVIDIA (ZOTAC) GeForce 9800 GX2 - the champ is back!