Conclusion
Whilst part of the 8-series in name, the GeForce 8800 GT - and its big brother, the 8800GTS 512 - has a 9-series heart, in the form of the G92 core. If you look past the nomenclature the GeForce 8800 GT is still a fully up-to-date graphics card - but as partners are more eager to clear out their inventory of the 'old' 8 series you can get the former high-end card for not a lot more than the newer mid-range upstart, the GeForce 9600 GT, or its old rival, the Radeon HD 3870 512MiB.
The ECS N8800GT-512MX DT sells itself on both its performance and passive-cooling solution. Performance is impressive for a mainstream solution, and the Arctic Cooling Accelero S1 Cooler is able to keep the card stable and silent, even allowing further overclocking headroom when passively-cooled. The lack of bundled HDMI adapters or DVD software; the cooler using up three slots with fans attached, and the turbo modules' fan-wire coming loose, combine to limit the sample's appeal. But if you're focussed on having a completely silent, high-performance graphics card, you're likely to be able to look past these bad points.
Availability seems to be very limited in the UK, which highlights that as GeForce 8800 GT stock is being cleared out, specific SKUs may become hard to find. At £140 the card is reasonably priced when you consider the Arctic Cooling Accelero S1 rev.2 cooler would cost you £15 by itself, with the turbo-cool fans an additional £8. The only problem is that, at £140, you're encroaching on GeForce 8800GTS 512 territory, which would provide additional performance over even this pre-overclocked card, whilst its near-silent dual-slot cooler would be suitable for more people. The fact that it exhausts heat out of the case and SLI not being an issue count in its favour.
We've established that the Palit 8800 GT 512MB Sonic offers the same performance as the ECS, and whilst not completely silent is still inaudible in a typical system. It allows for impressive overclocking potential and comes with a nice bundle. But, again, £140 is GTS 512 territory, and if the Tomb Raider game doesn't add any value for you then it becomes a no-brainer to opt for the GTS 512. Another consideration is that Palit offers the 8800 GT with the same cooler and bundle, albeit with reference clocks, for £125, which may overclock to similar levels as this higher-clocked variant.
In comparison to their rivals the GeForce 8800 GTs do offer higher performance across the board, but going for the cheapest reference-clocked 8800 GT gives you the best bang for the buck, offering higher absolute performance than a similarly-priced GeForce 9600 GT OC or Radeon HD 3870 512. As such, our recommendation would be to go for either the cheapest reference GeForce 8800 GT you can find, at ~£105, or the cheapest GTS 512, currently at ~£140.
An overclocked GeForce 8800 GT 512 that falls between these two prices cannot offer as much value for money, but may serve niches with specific requirements such as complete silence or enhanced multimedia connectivity. Both the ECS and Palit cards operated at and above specifications with decent performance but we cannot recommend them purely as the pricing is too close to GTS 512 levels.

HEXUS.certification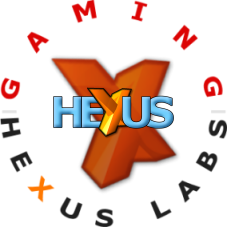 ECS N8800GT-512MX DT


Palit 8800GT 512MB Sonic
HEXUS Where2Buy
The Palit/XpertVision 8800GT 512MB Sonic is currently available for £140 here and here.

Avaliability for the ECS N8800GT-512MX DT appears limited in the UK, but it can be found here.
HEXUS Right2Reply
HEXUS invites manufacturers to comment on our review's findings. If any ECS or Palit representatives wish to do so, their HEXUS Right2Reply will be written here, verbatim.



HEXUS related reading



HEXUS.net - HEXUS.reviews :: Inno3D GeForce 9600 GT OC: closing in on £100

HEXUS.net - HEXUS.reviews :: ZOTAC (NVIDIA) GeForce 9600 GT AMP! Edition: the new mid-range contender

HEXUS.net - HEXUS.reviews :: MSI vs. ZOTAC: shootout at the GeForce 8800 GTS 512 Corral

HEXUS.net - HEXUS.reviews :: ZOTAC GeForce 8800 GT 512 AMP! Edition

HEXUS.net - HEXUS.reviews :: Sapphire's non-conventional Radeon HD 3800 cards go head-to-head

HEXUS.net - HEXUS.reviews :: AMD Radeon HD 3870

HEXUS.net - HEXUS.reviews :: Inno3D iChiLL GeForce 8800 GT Accelero X1. Great cooler but...