The latest PC shipment figures have come in from IDC. Despite the dreadful sounding headline performance of a seven per cent year-on-year decline in PC shipments, seen in Q1 2015, the result was actually better than expected. It had been thought that several factors, including a slowdown in Windows XP refresh momentum, currency fluctuations and unfavourable economic indicators, would have made shipments dip even further. 68.5 million PCs were shipped worldwide in Q1 2015.
Looking at the key market of the USA, the IDC analysts think that the market is definitely turning positive. The US outperformed all other regions with fast adoption of emerging new products and positive economic signals. Furthermore, in the not too distant future, Windows 10 is expected to "consolidate the best of Windows 7 and Windows 8.1" in a free update to users and release the "pent-up demand for replacements of older PCs," according to Rajani Singh, IDC Senior Research Analyst, Personal Computing.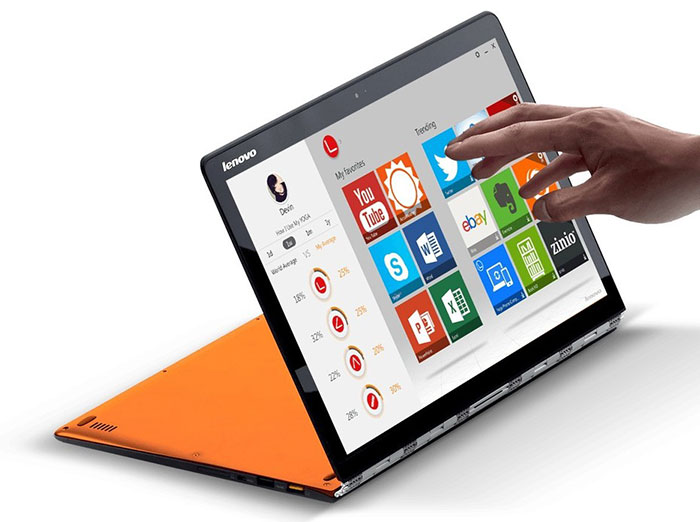 Lenovo was the world's top PC seller in Q1 2015
The PC industry is to face further consolidation (including buy outs and mergers) according to another senior IDC analyst, Jay Chou. Chou thinks that pricing pressure has been forcing premium SKUs down to mid-tier prices and so vendors are finding it difficult to compete and make healthy sustainable profits.
Microsoft to ship four million Surface tablets in 2015
While the general 'PC industry' continues to flounder in the hope of a shot in the arm from compelling new products, Microsoft's own PC hardware is going from strength to strength. Taiwanese supply chain sources indicate that Surface tablet shipments may well double from two million last year to four million this year.

By all accounts the Surface Pro series products are doing well with the new Surface 3 expected to be a healthy competitor in the PC/tablet market very shortly. A Surface Pro 4 is rumoured to be on the way and may even be one of the stars of the BUILD 2015 conference at the end of this month.
There is some concern that the success of the Microsoft branded tablet(s) may make the usual hardware partners reluctant to produce their own Windows tablet and 2-in-1 designs. But are there really any richer pickings in the Linux/Android/ChromeOS device market?