HP's head of PC Business, Todd Bradley, has given a wide ranging interview to IDG's CITEworld. The interview contains a lot of information about HP's strategy for upcoming PCs, tablets and smartphones. Most notably Mr Bradley throws down the proverbial gauntlet by saying "I'd hardly call Surface competition" and accusing it of being a slow and kludgey device. However, later in the interview he picks up his own gauntlet and says "We're not entering the consumer tablet fray any time soon".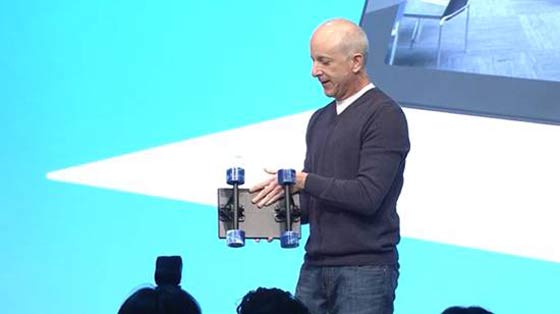 CITEworld interviewer Matt Rosoff asked HP's Todd Bradley about how HP are standing out from the competition in Windows 8 devices, which now includes Microsoft with its Surface tablet. Bradley's initial response was that "I wouldn't say there's competition from them (Microsoft). I'd hardly call Surface competition" Asked to explain Bradley said "One, very limited distribution. It tends to be slow and a little kludgey as you use it. I just don't think it's competitive. It's expensive. Holistically, the press has made a bigger deal out of Surface than what the world has chosen to believe. If you want to go to any of the 30 Microsoft Stores in the United States to buy one, I think you should probably do that". Rosoff played devil's advocate and hit straight back by saying "You're not exactly saying that from a position of strength in tablets." Bradley blamed earlier HP directors for shutting down WebOS but now the firm is "catching up slowly, both with tablets and with convertible devices". But HP's Bradley said his firm wouldn't be "entering the consumer tablet fray any time soon".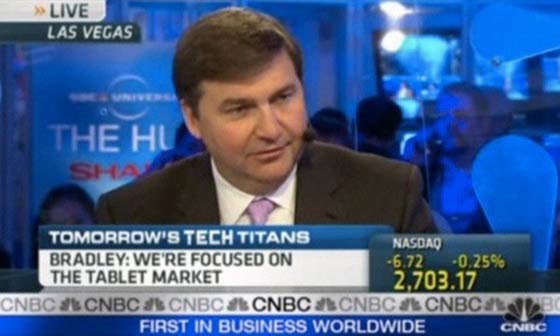 Business tablets and convertibles
Though HP's ElitePad is a swish, visually appealing tablet and convertible it is not aimed at consumers. At the ElitePad 900 tablet unveiling HP called it a "True Tablet for Business" and said the new tablet "balances a beautiful design with enterprise-grade features, functionality and support". In the CITEworld interview Bradley said of the ElitePad "The ElitePad is built for the enterprise; it's built on a 16:10 aspect ratio screen so you can view a whole page as opposed to format through a page. It's focused on backward compatibility of applications, it's focused on the ability to open it and service it, as opposed to return it. At the same time, you clearly have the ability to download Netflix or whatever your favourite app is."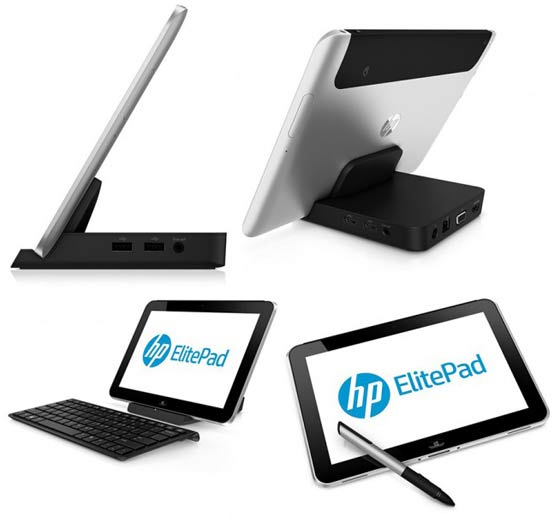 HP Smartphones?
A couple of months ago we heard from HP CEO Meg Whitman saying that smartphones are being worked on by the company. Bradley reveals that the plans are not in a very advanced state, even now "We've been in the phone business. It's exceptionally challenging in North America... There are a number of ways of how are you going to be in the phone business, whether we partner or build, none of that stuff we've decided about."
Touch and Windows 8
HP's Bradley believes that although Windows 8 is here to stay, touch input sometimes doesn't fit with the market; "It's a question of pricing, how do you get a broad set of touch products with prices that are relevant? Microsoft has clearly tried to dictate to customers what they need. If you look at retail orders, what we built with touch related to Windows 8, touch is a small percentage of that. It's a price point issue, it's a go to market issue, it's an orientation issue."
HP announced a turnaround strategy last month saying it will be refocusing its strategy upon great design and simplifying and cutting its range of offerings in both PC and printer markets. Also unfortunately, the company is in the process of shedding 30,000 employees to help cut costs. The money saving and design focus is expected to pay off starting from 2014.