Amazon has started taking apps submissions and recruiting app developers for the international version of the Amazon Appstore. The company is readying the store for launch this summer in the UK, Germany, France, Italy and Spain. In the US the Kindle Fire tablet is part of Amazon's Appstore strategy and is the primary access point to the Appstore so it is expected a Kindle Fire tablet will be launched within Europe too.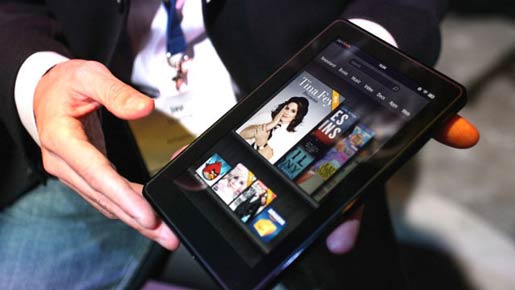 The Amazon Appstore offers the convenience of Amazon shopping on the go and features one click buying a 30 minute "try before you buy" option not available within Google Play. The platform has proved very successful in the US. Amazon Appstore chief Jim Adkins said "We're excited to open the door to even more opportunity by expanding app sales outside the US. We see tremendous potential for current developers in our distribution programme to grow with the international expansion. We also encourage new developers to join and participate in the platform's growth." He added that "Some developers have seen revenue double since the launch of In-App Purchasing." Making purchases quick and easy is a great aid in parting customers from their cash, a strategy Facebook have started to copy in an announcement earlier in the week.
The Amazon Appstore App can be installed and used on Android devices in regions where the Appstore functions (only in the US right now). The Amazon Appstore has some nice features for end users such as a free app of the day.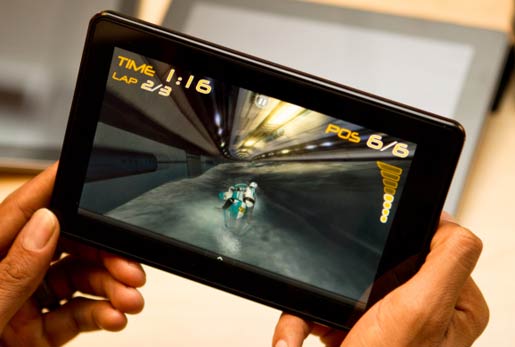 Kindle Fire
Amazon subsidise the price of the Kindle Fire tablet in the US because users are expected to consume a lot of paid for products and services from the Amazon cloud. The strategy has been successful; the Kindle Fire is the best selling Android tablet in the US. However the current model of the Kindle Fire might not be the same as the model that will be marketed in Europe, if indeed any such device is launched by Amazon. The current Kindle Fire is based upon RIM's Playbook tablet and runs a heavily modified fork of Android that integrates Amazon cloud services into the OS. There have been rumours of a new, more tailored for Amazon, tablet in the works and this could be what Europe gets when the Appstore is launched over here. If the tablet price and the spec are right Amazon should be able to repeat its US Appstore/Kindle success on this side of the pond.