Facebook shares haven't had a very good week; they closed at under $20 on Thursday night. Investor confidence probably isn't being helped a lot by senior management flogging their shares either. Facebook General Counsel Theodore Ullyot and Chief Accounting Officer David Spillane sold millions of dollars worth of their shares last week when trading restrictions were lifted on their stock options. However the biggest insider seller seems to be Sheryl Sandberg, Facebook's Chief Operating Officer (COO).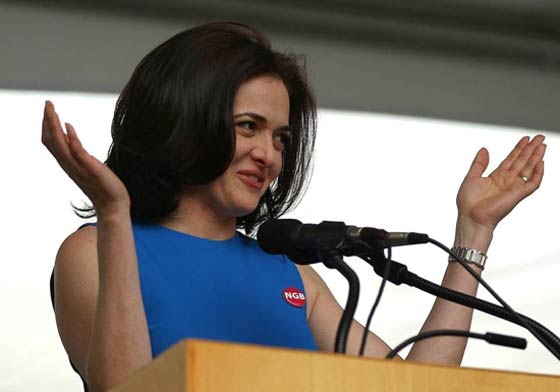 Last week Ms Sandberg added about $7.5 million to her bank balance by selling a portion of her Facebook shares; pretty much as soon as it was possible for her to do so. It is said last week's share sales are all part of a pre-arranged stock trading plan. Now it has emerged that the COO has sold a further 176,000 of her cache of Facebook shares this Tuesday (at $21.24 per share) for a sum of $3.75 million.
Nathan Vardi writing for financial magazine Forbes suggests that "employee sales are not surprising, but they do look a bit unseemly as Facebook's stock trades in the teens again." However you must consider that Ms Sandberg hasn't really dented her cache of Facebook stock with her recent sales, as she still owns more than 19 million shares (about $380 million worth). So the $10 million raised over the last few days might be just for splashing a little cash down Rodeo Drive.