The BBC has investigated the effectiveness of Facebook advertising by setting up a Facebook advert for a "virtual bagel" company. The service on offer from Virtual Bagel was described as; "We send you bagels via the internet just download and enjoy" The bagels were described as low calorie as they are made up of only 0s and 1s. During the first 24 hours of advertising Virtual Bagel got over 1,600 likes, a figure which had reached 3,000 by the time the video report was filmed. All for an advertising spend of $50 (about £32 of our hard earned licence-payer cash).
Rory Cellan-Jones, Technology Correspondent at the BBC decided to target the ads at countries including the US, UK, India, Egypt, Malaysia and the Philippines. He found that nearly all the likes came from the last four countries in that list. Significantly Egyptian teens aged 13 to 17 made up 75 per cent of the likes Virtual Bagel garnered. The US and UK are among the most valuable markets to advertisers but were represented very thinly in the experiment results. When the advert was adjusted to singly target the UK, click through rate fell to ten per cent of its previous level.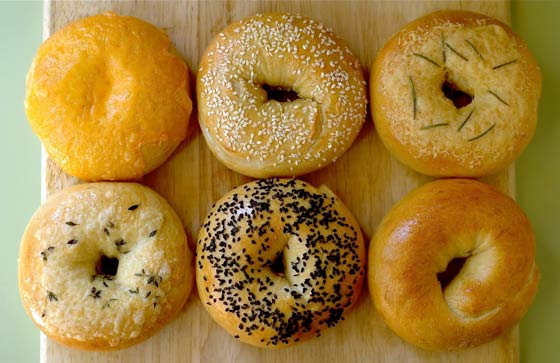 In the advert setup Mr Cellan-Jones had chosen users with interests in cooking, health and well-being and early adopters of technology as his target market. Facebook offered a tempting metric as he clicked through these options; the advert would appeal to 66 million of its users.
The BBC heard from a social media marketing consultant who ran Facebook campaigns for clients. He has received similar results to the BBC Virtual Bagel experiment. Clients were initially pleased with the amount of new likes the adverts he organised for them achieved but later they questioned the value of the likes as most of them were also from 13 to 17 year olds in the Philippines and Egypt. Also one client refused to pay after looking through the likes and seeing a lot of the names/identities were obviously made up.
Facebook's business is based upon making money from advertising so naturally it claimed the lack of interest by the UK and US audience and the multitude of likes from East Asia teens was due to poor targeting of the adverts. "Facebook offers the most targeted advertising of any medium... The targeting tools are there for a reason, and they work." said a Facebook spokesman.
Was the BBC investigation biased and bound to show bad results because of the poor targeting? Also who would really be interested in a virtual bagel from a company that doesn't exist, was the company set up to fail?