Today after mounting pressure from major shareholders Third Point LLC, Yahoo have replaced their Non- Executive Chairman and Chief Executive Officer. Fred Amoroso has replaced Roy Bostock to become Chairman of the Board of Directors and Ross Levinsohn has replaced Scott Thompson as (Interim) CEO. Also as part of a new agreement three Third Point nominees will join the Yahoo Board of Directors.
The Yahoo press release chirpily declared: "The Board is pleased to announce these changes and the settlement with Third Point, and is confident that they will serve the best interests of our shareholders and further accelerate the substantial advances the Company has made operationally and organizationally since last August." But as for the reason for the change none was indicated or eluded to, only that "Mr. Thompson, has decided to step down from the Board immediately."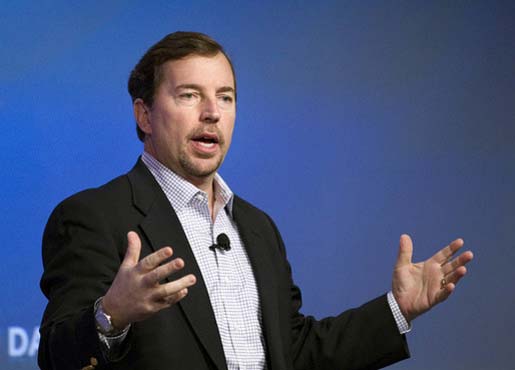 My degree was this big.
However, every news story you will find about this event will tell you that Scott Thompson has been under fire during the last week due to an "inadvertent error" in his CV. His resume and biographies at Yahoo and his previous employer PayPal all listed in his qualifications a Computer Science degree obtained at Stonehill College, Boston, USA. About ten days ago it was discovered Mr. Thompson has no such degree.
New CEO Ross Levinsohn was previously the Yahoo head of Global Media. Right now he has only been appointed as CEO on an interim basis. Scott Thompson was unpopular with the workforce as well as major shareholders as he presided over some of the deepest staff cuts in Yahoo history shortly after gaining the CEO position. Now, just four months after becoming the CEO, Mr. Thompson is gone. The director largely responsible for his hiring, Patti Hart, was also found to have misrepresented her qualifications and is standing down from the Yahoo Board immediately.