Although not yet officially confirmed, leaked details from a partner service have suggested that Google's Cloud storage service, Google Drive, will be launching next week, likely on Tuesday or Wednesday.
We reported that the launch of the new service was slated for sometime in the next few months back in February; what we didn't yet know was how much space Google would be offering users for free. That question has now been answered, with Google offering up 5GB of free Cloud storage before requiring subscription payments for more space; that's more than twice the 2GB limit currently offered by popular alternative, DropBox.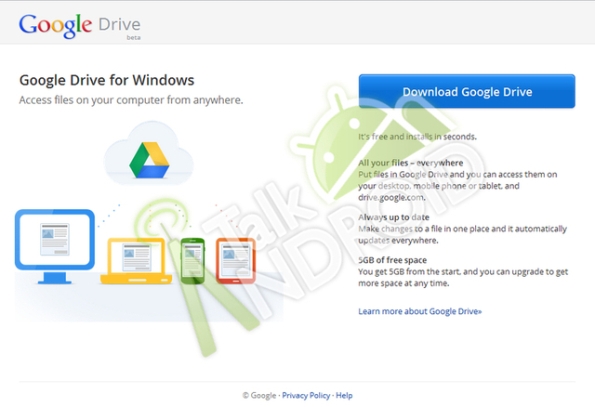 From what we've been able to surmise, Google Drive will feature applications for both Window and Mac and will offer live document folder synchronisation. In fact, TechCrunch has already managed to get its hands on the Mac app, though has been unable to login without a valid account.
It's now a waiting game to discover if Google's prices for premium storage are worth raving about or if Google Drive is to simply sit on the competitive edge of existing offerings. We're also curious as to how Google intends to integrate the new service with Android mobiles, especially with firms such as ASUS already bundling their own Cloud storage alternatives.