While mathematicians and physicists have pondered and failed in making the concept of infinity any larger the PR department at BT has just announced a significant upgrade to Infinity. We are talking about the BT Infinity fibre-to-the-cabinet (FTTC) internet service.
You can see the improvements to the respective FTTC services, implemented tomorrow, in the table below;
| | | | | |
| --- | --- | --- | --- | --- |
| Package | Old speeds | New speeds | Usage Limit | Price |
| BT Infinity 1 | 38Mb/s down, 1.9Mb/s up | 38Mb/s down, 9.5Mb/s up | 40Gb p/m | £20p/m |
| BT Infinity 2 | 38Mb/s down, 9.5Mb/s up | 76Mb/s down, 19Mb/s up | 4pm-midnight P2P throttle | £25.60p/m |
It's also worth noting the setup charge for BT Infinity 1 is £50, BT Infinity 2 has free setup. Also usage beyond the 40GB per month on the first option is charged at £1.04 per Gb. Both are 18 month supply contracts. These prices are from Think Broadband and don't include line rental, I couldn't get prices from BT's site without starting the order process.
Both option 1 & 2 Infinity customers will have quite a boost at no extra cost. Option 1 customers get an almost 5X upload speed boost, great for content creators and home office workers. With option 2 you could experience a doubling of both the up and downstream speeds of your service. However, if you are already a customer you will have to sign up to a new contract term to get this boost upgrade.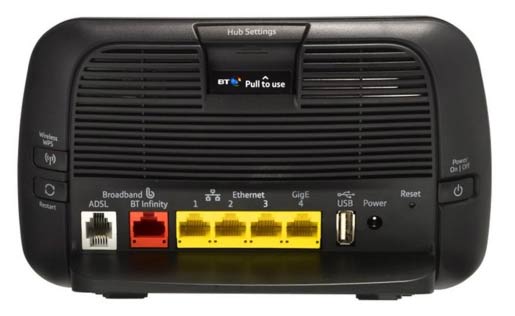 In the announcement of the upgrade, John Petter, MD of BT Consumer, said: "Super-fast broadband is helping people enjoy the internet far more than ever before. However, many providers have forgotten about the importance of fast upload speeds. BT believes that fast upstream speeds are vital given how people now use the internet and so we are distancing ourselves from the competition by providing the UK's fastest upload speed. "
BT project that two thirds of UK homes will be able to use their FTTC service by 2014, helping the government reach their target of "the best super-fast broadband network in Europe by 2015".
Competitor Virgin Media also offer speedy optical fibre internet and will be rolling out a new upgraded service this summer offering up to 120Mb/s downloads and 12Mb/s uploads.
I'd like to see either of these competitors in my area where we don't even have LLU right now…