Mark Zuckerburg announced yesterday that Facebook is to acquire photo sharing social network Instagram in a deal worth $1 billion in cash and shares. Mr Zuckerburg stated that the acquisition wouldn't be merged into Facebook but the two platforms would complement each other and in working together they will be able to build new and better photo sharing for users. On the subject of keeping the two platforms separate he said: "We think the fact that Instagram is connected to other services beyond Facebook is an important part of the experience. We plan on keeping features like the ability to post to other social networks, the ability to not share your Instagrams on Facebook if you want, and the ability to have followers and follow people separately from your friends on Facebook."
Over 30 million people use the Instagram social network and app. Instagram is a free camera and photo sharing program that allows users to apply one of 17 filters to pictures taken on their smart connected device, then upload to share with friends. Last week the Instagram Android app was launched, it was previously iOS only, since that time there has been an increase of over 1 million new users a day.
Facebook has, it hopes, managed to buy Instagram on its way to even wider popularity. Buyout reasons may include;
Instagram is a competitor
Instagram is gaining a lot of momentum as a popular social network
Photo sharing is very important to mainstream Facebook users
Instagram is effectively Twitter's photo sharing app too
The acquisition adds value to the upcoming Facebook stock market floatation in May/June
Possible monetisation of the Instagram mobile app
Google might have bought it
Apple might have bought it
Microsoft might have bought it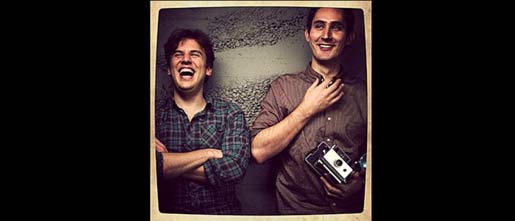 Instagram founders Mike Krieger and Kevin Systrom
Instagram started out in October 2010 and has only approximately 13 employees. This deal is equivalent to $77 million per employee, but of course the cash won't be shared out that way! All employees are expected to have a share in the bounty, the biggest slice, reported to be 40 per cent ($400 million), going to co-founder Kevin Systrom. Co-founder Mike Kreiger probably has a pretty large share too.
Previous hot property Flickr became lukewarm after Yahoo acquired them, will history repeat itself? Is there a tech stock bubble right now?