One day prior to the release of Microsoft's Windows 8 operating system and Surface RT tablet, CEO Steve Ballmer, has gone on record, confirming that Microsoft is looking to make more hardware in the future, "Is it fair to say we're going to do more hardware? Obviously we are... Where we see important opportunities to set a new standard, yeah we'll dive in."
When it was first revealed that Microsoft had plans to produce its own tablet devices, many OEMs spoke-out in concern that Microsoft would upset the PC ecosystem, with the firm reassuring that the Surface was only to set the bar and that Microsoft would withdraw from the hardware market once OEMs had caught up.
Today's comment could suggest that Microsoft simply plans to launch hardware whenever there's a major new advancement and OEMs are yet to hop on-board, however, it's going to be difficult for the software giant to not want to become a hardware giant, after investing money in research and development teams, setting up a supply chain and establishing a consumer base, producing an in-house product with greater mark-ups.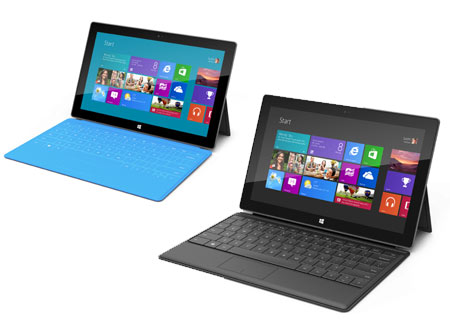 If we take a look at Apple, new standards and innovation take place each and every six months year and can be as insignificant as a faster CPU and a new dock connector; if Microsoft applies this same train-of-thought then it's here to stay in the hardware market and, whilst many OEMs are happy with the Surface acting as PR for Windows 8, tunes may change if Microsoft begins to gobble-up more market share than it's generating.
On the note of Windows 8, copies of the upgrade and OEM editions are beginning to enter stock at many stores and can be ordered online today for delivery tomorrow, though, there's a fair chance a cheaper, download-only edition will be available from Microsoft tomorrow, if previous reports are anything to go by. It would be nice to see full retail editions, however.