A new VIP
Warrington distributor VIP Computers has concluded its search for a new sales director and appointed Chris Connell into the role at the start of August.
Connell was previously at distie Interface Solutions, which changed ownership last year and had more of a B2B emphasis than VIP does. He joins at a time when margins are tighter than ever in VIP's traditional PC components business and diversification would seem to be essential.
"What sold me about VIP was that it's a successful, respected company," said Connell, speaking exclusively to HEXUS.channel. "But the market's changing and I feel I can help with the direction they want to go in."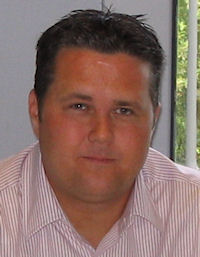 "For the first few months my focus will be getting out and about, and visiting our main customers to get a good idea of how we can help each other and how VIP is perceived. I want every salesperson out there to be thinking of VIP whenever they want a product."
While PC components remains the bulk of VIP's business, growing commoditisation in the mainstream PC market means distributors like VIP aren't getting the margins they used to from components.
VIP is already showing signs of diversification. It has a strong relationship with ASUS in the booming netbook market, and it isn't afraid to get involved with unusual products like NVIDIA's 3D Vision. Other directions it could go in include the server market, which Connell has experience of, or the telco channel, through which notebooks and other mobile internet devices increasingly find their way to market.