Yesterday in Old Street, near London's "Silicon Roundabout," the UK Government's Chancellor George Osborne opened the seven-storey Google Campus. The centre will be the largest purpose-built unit for business startups in the whole of Europe. The objective is to offer help to UK tech startups; office space, events, training and mentoring from Google staff. The campus project is part of the government's Tech City initiative.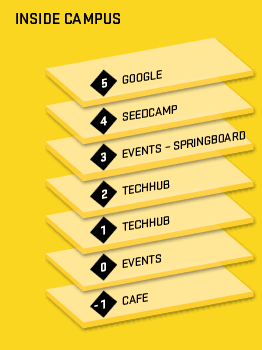 Mr Osborne and Google executives were very enthusiastic about what Google Campus can do for the British economy. Mr Osborne said: "If this building is designed to be a hub for entrepreneurs and innovators in Tech City, in turn I want the UK to become the hub for technology in Europe as a whole. To borrow a phrase from Google – let's fill this town, and this country, with start-ups." He emphasised this initiative alongside the 50p top rate income tax-rate cut (to 45p) and reduction in corporation tax to 22 per cent by April 2014 showed the government's determination to "...create new jobs, new growth, and new prosperity in every corner of this country." A tax break was also touted for creative content producers.

Google's VP of Northern and Central Europe, Matt Brittin, said that other Google Campus developments may follow, depending on success in Tech City. Also yesterday Eze Vidra, the head of the Google Campus, London, called the opening a "transformational moment for the UK start-up community."

The Tech City area has indeed had a good measure of success; since the announcement of the government initiative in 2010 the number of IT and tech companies in the area have increased from 200 to over 700 today. This is good positive news and we all wish we can work our way out of this recession sooner rather than later. Let's hope some mighty oaks grow from these start-up acorns.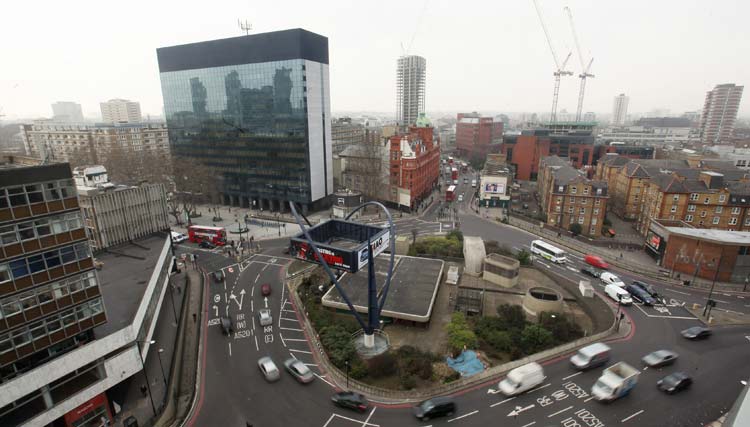 We thought you would all like a look at Silicon Roundabout. It's not even round...