While its competitors are cutting down on spending, Samsung Group plans to invest £27 billion in 2012 to expand its businesses, which include the successful handset and TV division, Samsung Electronics Co.

The South Korean business group indicated on Tuesday that this record investment would enable them to hire a further 26,000 employees across Samsung Group this year, bolstering the company's total global workforce to approximately 350,000. The company also plans to invest in more factories, equipment, research and development.

Though Samsung hasn't detailed exactly how the £27 billion will be split across the group, analysts believe that a huge chunk of the cash will be ploughed into OLED flat-screen displays and mobile chips, enabling the company to widen the gap between competitors such as LG Electronics, who has cut investment in 2012 by a reported $3 billion (15 percent.)

"

Samsung's got strong cash flow to make bold bets in new technologies,

" said Lee Sun-tae of NH Investment & Securities. "

No other IT company can beat it in terms of investment and that's how Samsung finds new revenue sources ahead of rivals and widen its gap.

"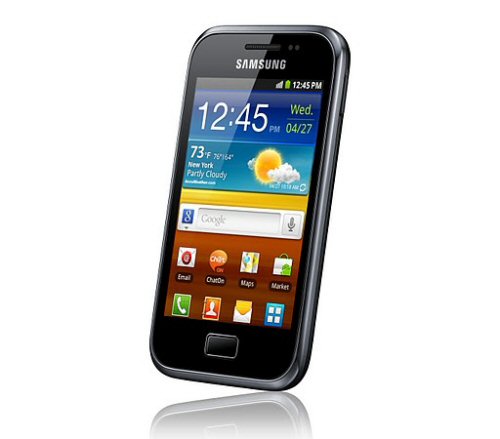 Announced at CES, the Galaxy Ace Plus is Samsung's latest smartphone and rumoured for a March release



Reports earlier today suggested that Samsung could be a potential buyer of Research In Motion's (RIM) BlackBerry brand, or indeed the whole company, which is up for grabs and valued at $10 billion plus.

Samsung has immediately stepped forward to refute claims of a buyout, stating in no uncertain terms that it isn't interested.

"

We haven't considered acquiring the firm and are not interested in (buying RIM),

" said Samsung speaker James Chun.

At the Consumer Electronics Show earlier this month, Samsung showcased its new line of Smart TVs, mobile devices, tablets and notebooks for 2012, which included the Samsung Series 9 900X3B, dubbed "the thinnest notebook in the world."

Source: Reuters