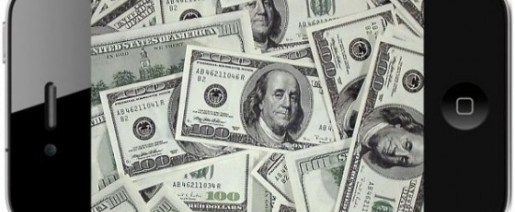 Apple has disclosed Q4 2011 earnings of $28.3bn, a 39 per cent rise on last year, though interestingly this displays a one per cent reduction in revenue from last quarter. While revenue looks decidedly impressive, Apple actually missed the average analyst estimate of $29.69bn. Quartely net profit stood at $6.62bn.
Apple was successful in the American and rapidly-expanding Asian Pacific markets, with the least growth seen in Europe and quite understandably, given recent events, a continued and large reduction in revenue from Japan.
What's more interesting is that whilst unit desktop Mac sales have increased by three per cent since last year, revenue has increased by only one per cent, signs, perhaps, of increasingly-competitive pricing in the desktop sector. Unit sales of Macbooks on the other hand saw a strong rise of 37 per cent and 44 percent in revenue on last year, mainly attributed to a recent product-line refresh and increasing crossover with desktop functionality.
All-in-all iPhone sales have improved by 21 per cent since the same time last year, but the 17.07m shipped is short of the 18-20m analysts had been expecting.
iPads have seen a strong rise in sales over the past year with an epic 166 per cent increase in sales and a 146 per cent increase in revenue.
These figures don't reveal too much that wasn't already factored in, other than Apple's continued success in the mobile markets and stable position in the desktop market. Given the sudden and saddening departure of Steve Jobs and the launch of the iPhone 4S, the figures everyone will be most interested in are three months' away, Q1 2012.