Hard drive prices are going to remain high for another two years according to market research company IHS iSuppli. After the flooding in Thailand last year, hitting many hard drive manufacturing plants and causing a demand/supply imbalance, prices of hard drives leapt 28 per cent. Production levels are expected to reach pre-flood levels by Q3 2012.
Average selling prices (ASPs) remained at $66 for Q1 2012, the same figure as in Q4 2011. In Q2 2012 the ASP figure is estimated to be $65. Before the floods in Thailand the ASP was $51. The floods caused a 29 per cent drop in production and a closely corresponding 28 per cent price increase.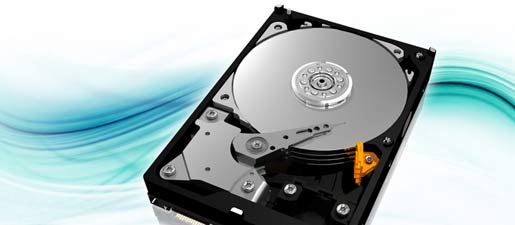 Production levels are increasing, however so is demand for the drives, which is a big factor slowing any price reductions to pre-flood levels. IHS iSuppli also cite vendor lock-in as a reason that prices are moving down slowly. "Owing to concerns over HDD availability, an increasing number of PC original equipment manufacturers (OEMs) in the second quarter have signed long-term agreements (LTAs) with HDD makers." says the report. Computer manufacturers have to plan ahead so reliability of supply is paramount.
One more factor in firmness of the prices is that there are now fewer competitors in the HDD manufacturing business. IHS iSuppli storage systems analyst Fang Zhang said the suppliers act like an oligarchy. He said "With the two mega-mergers between Seagate/Samsung and Western Digital/Hitachi GST, the two top suppliers held 85 per cent of HDD market share in the first quarter 2012. This was up from 62 percent in the third quarter of 2011, before the mergers. The concentration of market share has resulted in an oligarchy where the top players can control pricing and are able to keep ASPs at a relatively high level."
Increased storage capacity is in constant demand by consumers and corporations. Cloud storage, HD video and new games use a lot of storage resources, among many other storage demands. A lot of new computer systems are being launched due to updates in Intel hardware and the upcoming Windows 8 OS. HDD shipments are expected to reach 176 million units in Q3 2012, the first time in a year that shipments have been more than 173 million. The price of SSD devices is coming down but the technology isn't currently delivering the ratio of price to capacity acceptable to mainstream desktop and laptop computer buyers for use as their main storage drive.