File copying, Windows 7 boot, and level-loading perfomance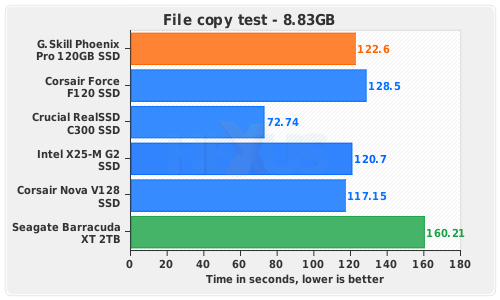 Unlike the other SSDs shown here, the file copy test varies greatly on the SandForce drives, perhaps due to the aforementioned DuraClass technology that provides on-the-fly compression. Clean boots don't help to smooth out performance, so take the G.Skill's numbers with a note of caution - they can range between 106s and 142s.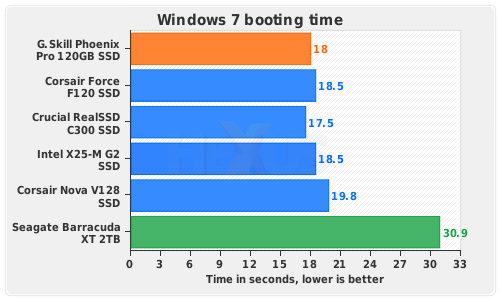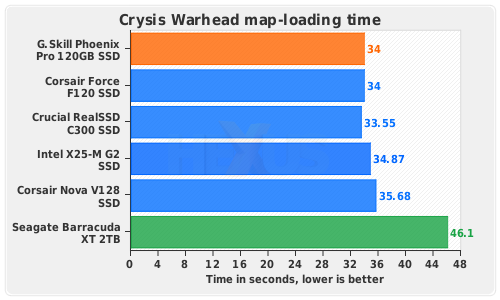 Used as a boot drive, the G.Skill Phoenix Pro performs much like any other premium SSD.