Memory benchmarks, plus app performance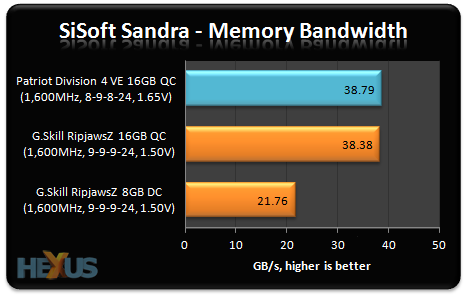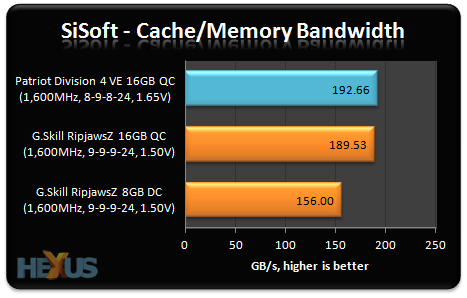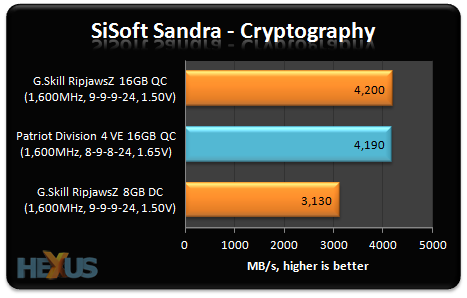 The first three memory subsystem benchmarks show a marked difference when running from sub-optimal dual-channel memory to the preferred quad-channel setup for X79. However, decreasing the latencies - and, thus, the time taken for information to be pushed back for processing - does little to improve performance. Indeed, the cryptography benchmark actually comes in a tad slower, strangely.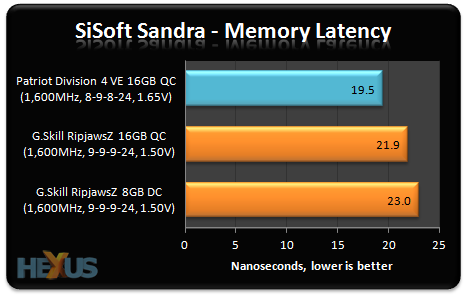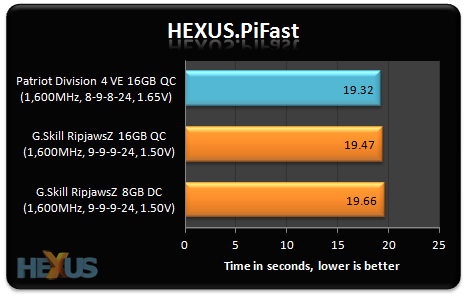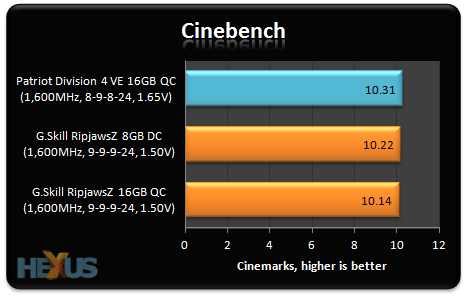 There's a slight rise in performance (circa one per cent) by switching out to the Patriot kit. We reckon the majority of this extra perf comes through the use of the 1T command rate.