How well does 240Hz play?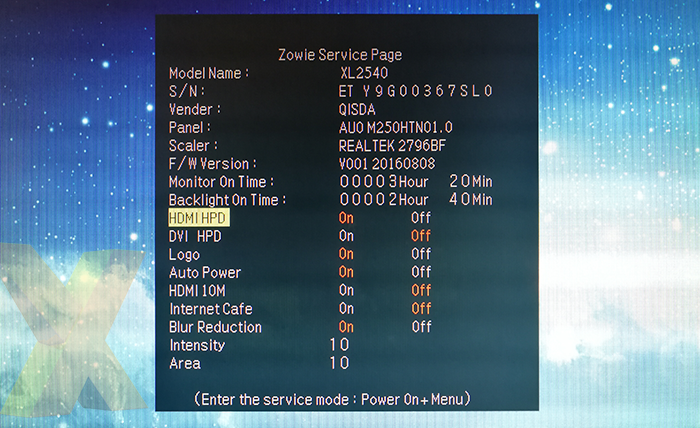 First things first, the monitor uses a AUO M250HTN01.0 panel and Realtek 2796BF scaler. What that means is that, if you go into the service menu, there is an option to turn blur reduction on. This technique strobes the backlight at the refresh rate and also minimises crosstalk.
The case for 240Hz and Blur Reduction
The net effect of using blur reduction is to make motion appear smoother. We looked at this empirically by using the Blurbusters' motion tools tests. What we noticed, when toggling the monitor through various refresh rates, with and without blur reduction, is the incrementally smoother motion as we scaled higher. 144Hz without blur reduction is a marked improvement over, say 60Hz, but 240Hz and blur reduction is eerily smooth.
Where the gold standard combination of 240Hz/BR come into play, quite literally, is when you're panning very quickly across a vista whilst keeping locked on to a target. The scene remains sharp no matter how quickly you look across, and this helps in situations where you might, for example, do a 180-degree turn and zap the nearest bad guy/monster.
So it makes sense as to why such investigation into refresh rates and smoothness are important for this monitor and are self-evident for gamers who rely on the smoothest experience and pin-point accuracy. Playing Doom at 60Hz and then moving over to 240Hz and blur reduction - using a Fury X - gives the game a whole new level of snappiness, and the same is true of high-framerate-capable titles mentioned on the previous page. Overwatch is a recent example that really does work when allied to high refresh rates.
Jumping from 60Hz to 120Hz gives a more perceivable improvement in smoothness, mind, but if you really want the last ounce of responsiveness from a screen, jumping up to 240Hz is helpful. There is a case to be made that the gains are marginal, yet for those who care, and we spoke to a few aspiring gamers, having ultra-high frame rates is always preferable.
We also played through Counter-Strike, Dota, and League of Legends at various refresh rates. The ability to run FreeSync in conjunction with the screen is a bonus, thus eliminating the problems associated with tearing when the frame rate isn't sufficiently high. Given the 1080p native resolution, getting to over 150fps in these kinds of titles isn't too difficult for the Fury X, though such a monitor would be a better match for an upcoming, more powerful Vega card.
And here's the thing. The BenQ XL2540 is more about feel than specs, which seem expensive on first glance. You can buy a 60Hz monitor of the same resolution at one-quarter of the price, but it won't do the job that a niche section of gamers desire. It's fair to say it is a niche screen for a niche audience - BenQ won't sell tens of thousands of these monitors - yet for those who desire a combination of high-framerate smoothness, ostensibly for online gaming, this is one of the very few choices.
A niche choice
Drawing tenuous analogies, the XL2540 is like a track car insofar as it is very good in one respect but not fantastic elsewhere. The colours are decent, if not outstanding, going by results obtained using a colourimeter, the viewing angles are standard for a panel of this type. In fact, it's merely average as a productivity screen, too, so this really is a gaming monitor first and foremost.
Such monitors are difficult to truly evaluate on a technical level because so much of it is tied to look and feel rather than a lower-is-better metric. Our time with the BenQ Zowie XL2540, across a wide range of eSports titles, has shown that, if your hardware is up to it, there's no better way to enjoy truly fast-paced gaming for the enthusiast or aspiring eGamer.
£425 is a heck of a lot of money to lay out for a 1080p screen, though such cursory examination of the specification is missing the point entirely. Those who enjoy high-framerate gaming should really give the BenQ XL2540 a spin, because they may find it hard to go back to a regular screen afterwards.
The Good

The Bad

Fantastically smooth gameplay
Great for aspiring eGamer
FreeSync support
Hood makes sense


Not strong elsewhere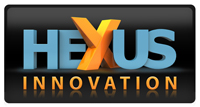 BenQ Zowie XL2540

HEXUS.where2buy
The BenQ Zowie XL2540 is available from Scan Computers.
HEXUS.right2reply
At HEXUS, we invite the companies whose products we test to comment on our articles. If any company representatives for the products reviewed choose to respond, we'll publish their commentary here verbatim.