Final thoughts and rating
Gigabyte's P2532N is excruciatingly close to becoming a great laptop, but there are a few shortcomings that prevent it from reaching its full potential.
The laptop's gorgeous full-HD display should make it a multimedia paradise, but it's lacking a Blu-ray drive. The large screen and dual graphics should allow it to double as a portable gaming station, but the supplied GeForce GPU struggles to run high-quality games at the native 1080p resolution. And if it's portability you're after, the P2532N's svelte frame is attractive, but the average battery life is no match for an Ultrabook.
These limitations can't be ignored, but there are equally as many positives - if not more. The laptop's 1080p display is a joy, the keyboard is large and comfortable to use, the CPU screams performance, there's an abundance of connectivity options - as well as an integrated DVD writer - and it's all delivered in a tidy-looking package.
Bottom line: The P2532N falls short in a few areas, but it still delivers a good smack of power at a competitive price.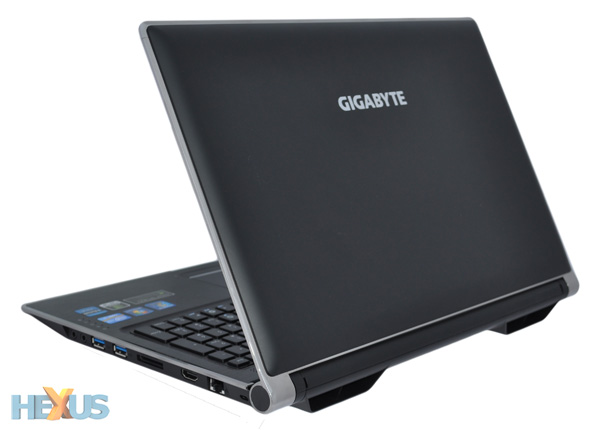 The Good
Excellent CPU performance
Great 1080p display
Sleek design
The Bad
Average battery life
GPU struggles with full-HD gaming
HEXUS.rating

Gigabyte P2532N
HEXUS.where2buy
The Gigabyte P2532N laptop is available to purchase from amazon.co.uk.
HEXUS.right2reply
At HEXUS, we invite the companies whose products we test to comment on our articles. If any company representatives for the products reviewed choose to respond, we'll publish their commentary here verbatim.