Thoughts
At $199 USD MSRP, that should translate into ~£130 or so in the UK before long, which is slap bang in the middle of current GeForce 7600 GT pricing. So if you were planning to spend between £120 and £150 on an NVIDIA VGA board in the near future, the GeForce 7900 GS is what you're looking for. Any version with mild-to-decent overclocks on the memory will almost always keep good pace with GeForce 7900 GT at interesting resolutions for the majority of the time, for good money.

However, with ATI Radeon X1900 GT available for ~£150 today, 7900 GS faces very stiff competition. Radeon hardware today offers better overall image quality than you'll find with GeForce, when pushed to the limits, and with the performance of X1900 GT instantly comparable to 7900 GS and 7900 GT, you have to really want NVIDIA for whatever reason to stay away from the red team in this particular price space.

However, with prices falling, choice in the £100 to £150 space has never been stronger, meaning the SKU spaghetti is actually worth something if you're prepared to do your research. The introduction of GeForce 7900 GS will push down 7600 GT pricing too, let's not forget. Add SLI to the equation and you've got a SKU worth a serious look if you're just about to spend the sums of money bandied around on this here page.

While we'd love to have gone into serious depth and while we're remiss in not testing the reference hardware, we're certain this quick look at GeForce 7900 GS, ably provided by the mighty eVGA, should suffice in giving you the information you need to evaluate a purchase. A slide-in SKU so NVIDIA can shift some inventory? Almost certainly, but you ultimately benefit because of it.

Definitely consider 7900 GS, but be mindful of Radeon X1900 GT for a wee step more, and give the eVGA Superclocked GS a goosey if the good cooler and clocks appeal.

Lastly, we'll be evaluating 7950 GT shortly, to see where it fits in between 7900 GT and GTX, with suitable ATI hardware as its out of town nemesis. Stay tuned.
HEXUS Awards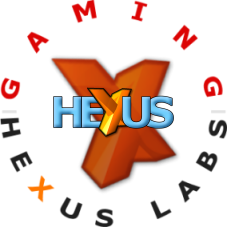 eVGA e-GeForce 7900 GS Superclocked
HEXUS Right2Reply
At HEXUS.net, we invite the companies whose products we test to comment on our articles. If any of NVIDIA or eVGA's representatives choose to do so, we'll publish their commentary here verbatim.