Sapphire Radeon HD 6850 TOXIC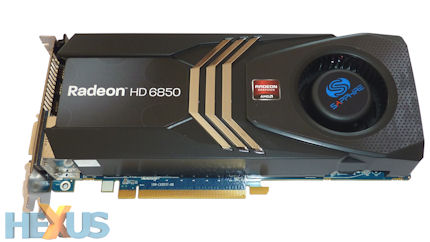 Sapphire's HD 6850 TOXIC ships with a meaty heatsink that pushes total card weight up to 785g. The full-length cooler attaches to the PCB by the now-popular frame method, first seen by us on the GeForce GTX 480 GPU in March 2010.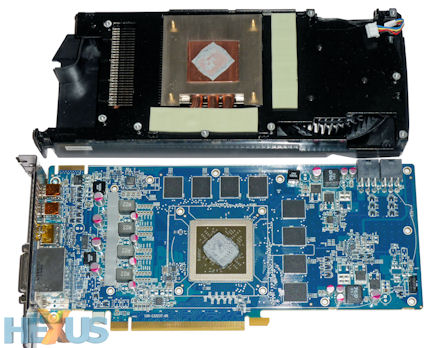 Remove it and you can see the work done by Sapphire. The heatsink uses three chunky heatpipes which connect from the base to an array of aluminium fins. Air is driven over the fins by the large radial fan on the right, and then out of the back through the upper vent on the I/O section.

While not part of the top-end Vapor-X line of heatsinks with integrated vapour-chamber cooling, we like the fact that the cooler makes contact with the memory chips. The air pushed over the heatsink also makes its way past some of the hottest-running components on the PCB, as well.

Really, it's a cooler that's suitable for the more-powerful HD 6870 GPU and it wouldn't surprise us to see it specified on a pre-overclocked model.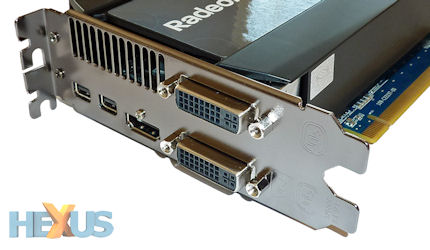 Turn it around and the reference-matching outputs come into view. The outputs enable connection to a four-panel Eyefinity Single Large Surface (SLS) setup, and when AMD releases drivers for DisplayPort v1.2 you will be able to daisy-chain various display configurations from those outputs alone.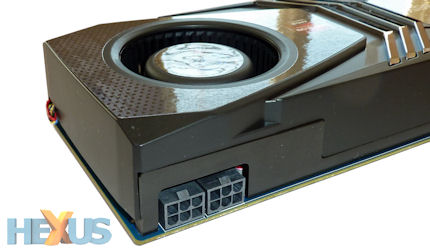 Another nod to HD 6870 is present with the two six-pin connectors. The card can run off a single connector without a problem, of course, but having two gives you scope to overclock and overvolt the GPU without worrying about running into power issues.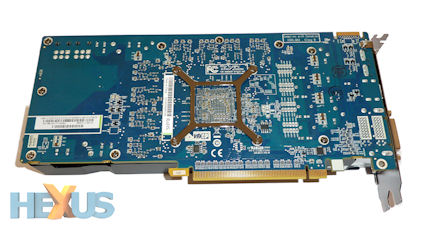 The vacant space on the PCB indicates that Sapphire may have been able to opt for a shorter PCB with the same six-pin connectors. Making the most use out of the TOXIC's potential is the bundled TRIXX overclocking utility.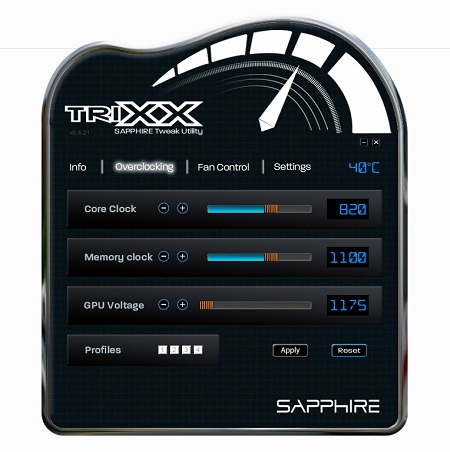 It provides a wide range of frequency control, ranging from 200MHz-1,200MHz for the core, 300MHz to 1,600MHz (1,200MHz to 6,400MHz effective) on the memory, and GPU voltage adjustment of a minimum and default 1.175V through to 1.3V. The settings provide explicit fan-speed control - set to automatic as standard - and an instant-clock selection that bypasses the 'apply' button. Nice and simple.