Final thoughts and rating
AMD's second-rung APU is the A6-3650, which currently retails for £89. Based on the range-topping A8-3850, which itself is barely over £100, the number-two part sacrifices around 10 per cent CPU speed and, on paper, about 25 per cent GPU power in order to meet a more attractive price point.
Our benchmarks show that, unsurprisingly, the A6-3650 isn't as quick as the A8 part. And while we lament the architectural snips made by AMD, especially in terms of graphics, the pragmatic truth is that they don't have a hugely detrimental effect; A6-3650 is good enough to provide reasonable CPU and iGPU performance in a wide variety of tasks.
Stress the CPU cores and the '3650 is good enough to match, and beat, a price-equivalent Intel chip, which is key, and the HD 6530D graphics run rings around Intel's.
We'd normally finish off by saying it's worth paying the extra £15 for the A8-3850 if you want to go down the CPU-and-GPU route. This time, however, understanding that every penny counts in a budget build, that very same £15 saving becomes important. Indeed, it provides the A6-3650's raison d'etre.
AMD's A-series APUs make a lot of sense if you're after a cover-all-bases budget build, especially when (inevitably) paired with a SATA 6Gbps- and USB 3.0-supporting FM1 motherboard. Take all that into account and the A6-3650's on-paper specification shortfall is mitigated by solid mainstream performance and a compelling street price.
The Good
AMD A-series APUs offer good all-round performance
Sub-£90 APU makes a lot of implicit sense for budget build
Second-rung APU graphics easily betters Intel's
The Bad
2D power-draw may be a concern for some folk
HEXUS Rating

AMD A6-3650 APU
HEXUS Awards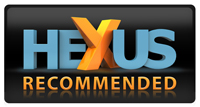 AMD A6-3650 APU
HEXUS Where2Buy
The AMD A6-3650 APU is available from Scan.co.uk.
HEXUS Right2Reply
At HEXUS, we invite the companies whose products we test to comment on our articles. If any company representatives for the products reviewed choose to respond, we'll publish their commentary here verbatim.