Front view
In our review of the TJ-09, we looked at the black variant but the TJ-10 we had in is a silver model with the bonus of a pre-fitted side-panel window.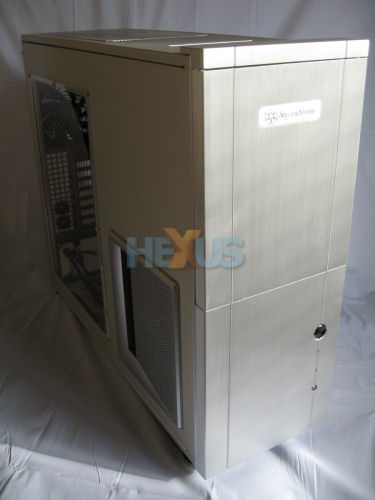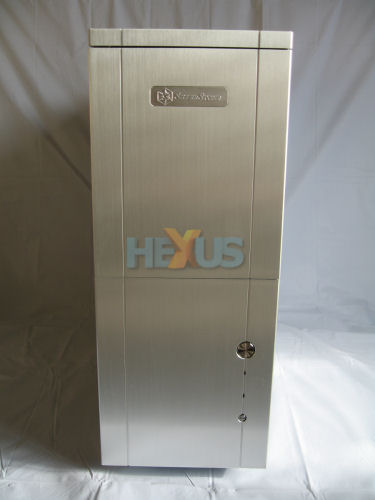 The main difference between the two models is at the front end. The TJ-10 has a newly-added door and there's has been a bit of housekeeping, too. The buttons located on the front are the same but are aligned on the right-hand shallow cut that runs down the door and onwards to the bottom of the fascia.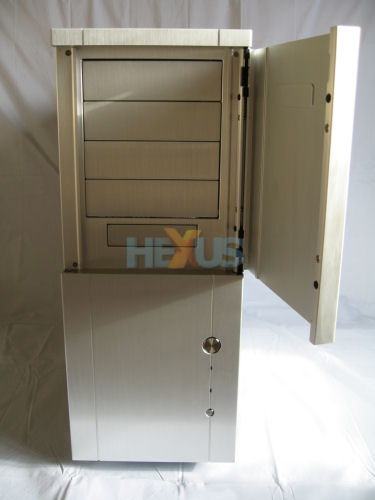 A nice touch - the door can be reversed if you'd prefer it to be hinged on the left, rather than the right. The job requires no tools and simply involves sliding two clips towards each other, then switching their positions and re-hanging the door. It's easy to do and the system works well.

The number of externally-accessible drive bays is the same as with the TJ-09 - four 5.25in and one 3.5in. And there's room for six more 3.5in bays within the case.