Old times' sake
Remember the Commodore 64? If you do, hooking up the cassette player and waiting for the Last Ninja to load was the height of technology in 1987.
The original, released almost 30 years ago, is now making a kind of comeback. Last year, we commented on Commodore USA making plans to use the familiar, evocative C64 chassis as the case for modern PCs.
Now some eight months on, Commodore USA has provided pricing, configurations and pre-order details for the C64X.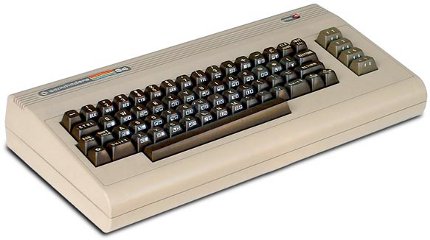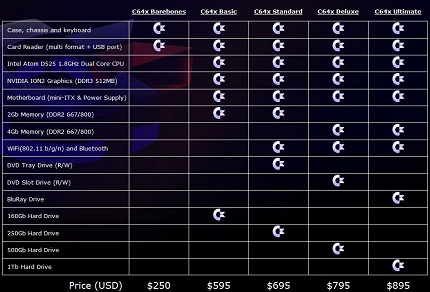 Available in five models, ranging from a barebones unit to what the company calls Ultimate, there seems to be something for everyone.
At the cheap end, $250 will buy you the case, keyboard and chassis, which is pre-plumbed with a multi-format card reader and a USB 2.0 port. Four further USB 2.0 ports are lined on the rear of the chassis, together with HDMI, DVI, and VGA outputs.
Ask Commodore USA to build you an entire PC around the chassis and costs begin to ramp up. $895 gets you the C64x Ultimate, crammed with a dual-core Intel Atom D525 1.8 GHz chip, NVIDIA ION2 graphics, mini-ITX motherboard, 4GB DDR2 memory, WiFi and Bluetooth, Blu-ray as well as a 1TB mechanical hard drive.
This ain't a Windows PC, no, sir, as all models ship with Ubuntu 10.04 on a CD. But having Windows 7 would kind of spoil this blast from the past, right?
Prices seem pretty steep given the hardware inside, but there's just something about the chassis that makes me want to part with my hard-earned. Perhaps it's all those hours 'wasted' with the original Commodore 64.
Would you pony up £600-plus for what really amounts to a basic PC? Let us know your thoughts in the forums.