Here's one to bring back memories of those heady days of youth spent playing The Last Ninja. All-in-one keyboard manufacturer Commodore USA has announced that it will be launching a brand new PC modelled on the original Commodore 64.
Commodore USA isn't to be confused with Commodore Gaming, who launched a series of luscious high-end PCs in 2007. Instead, this is an American company who has been building AIO keyboards for a few years, despite some problems with the rights to use the original company logos.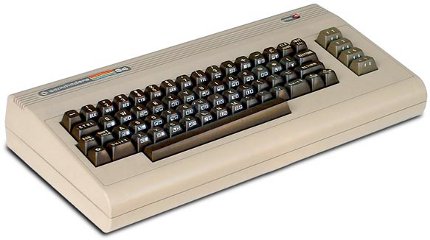 All of that has been cleared up though, paving the way for the new PC64. Shipping in an "exact replica" of the original C64 chassis - complete with attractive beige colouring - the PC will be perfect for those who have a soft-spot for 80's computing while packing up-to-date components.
Inside will be a 1.8GHz dual-core Intel Atom D525 CPU backed-up by NVIDIA's Ion 2 chipset and 4GB DDR3. The system will also include 1TB of mechanical storage, a choice of DVD or Blu-ray drives, built-in 802.11n WiFi and a six-in-one card reader.
Unfortunately for those who want to relive the Commodore experience, the company hasn't revealed how much the PC64 will cost. However, CTO Leo Nigro promises that the PC64 will be available in time for the "holiday season".