Following the trend of modernising its 'Standard Business Line' of NAS servers, Synology has now announced its new DS412+ and DS212+ four and two-disk NAS servers.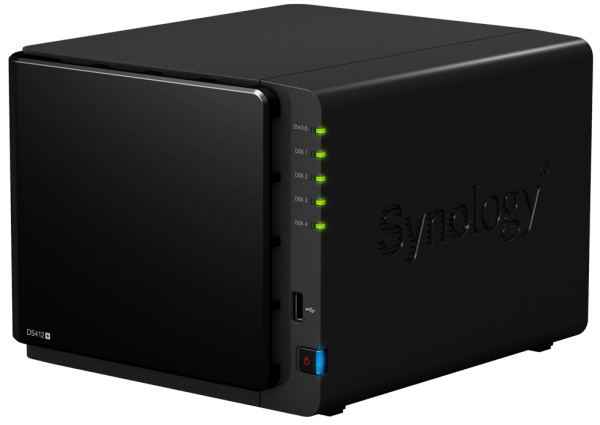 Moving on from its predecessor, the DS411+II, the DS412+ has received a boost in performance, with the dual-core processor seeing an upgrade from 1.8GHz to 2.13GHz, with memory also making the move from DDR2 to DDR3, leading to writes speeds of 182.66MB/s and read speeds of 205.68MB/s, a respective 73 and 85 per cent boost over the DS411+II.
The DS412+'s new found speed is also, in-part, enabled by the inclusion of a second gigabit-Ethernet connection, allowing the device to surpass the < 125MB/s performance barrier of a single connection, with interface fail-over also provided as an option.
The DS412+ has also received a new case design, which features passive CPU cooling, externally replaceable fans and, most importantly, hot-swapping of disk drives.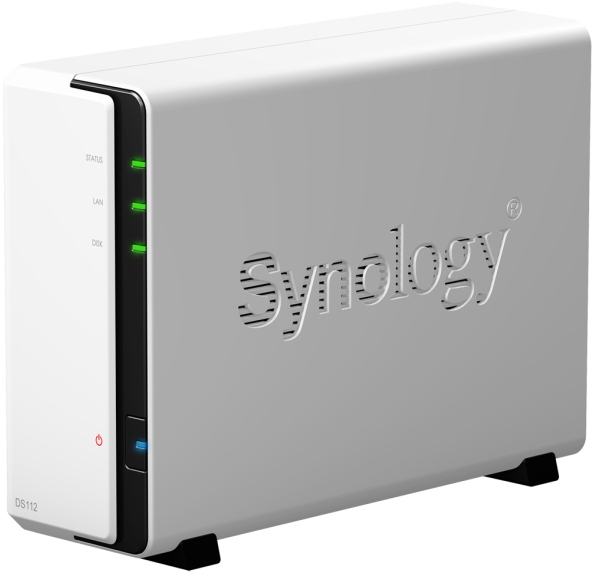 The DS112 has received the same look and feel as the new DS412+, however, due to its smaller capacity features only a single internally-mounted rear fan and has lost the ability for hot-swapping of its hard disk. Unlike the DS412+, the DS112's younger brother, the DS111, has already received a hardware upgrade and so specifications remain similar with a single-core 1.6GHz processor and 256MB of DDR3 RAM.
Both products now feature USB 3.0 interfaces, enabling high-speed transfers to take place on portable drives, ideal for portable backups.
Available on the market now for £540, the DS412+ comes in at around £60 dearer than the DS411+II, however the significant boost in performance, hot-swapping, a second Ethernet link and USB 3.0 support could be the deal maker for some, who need serious business reliability and performance but at entry-level prices and, with 4TB disks now on the market, there's less reason to look towards costly five-disk solutions.
It's a different story for the DS112 which can be purchased at £123.60, a significant £36.62 dearer than the DS111 at £86.98, making the move to a new case design and USB 3.0 hard to swallow; being single-disk, there's little to gain from the speed of a USB 3.0 interface, whilst the gigabit-Ethernet connection remains unsaturated.
For full specifications and capabilites, check out Synology's product pages: