Transcend is working with the Taiwan Industrial Technology Research Institute, to break through current flash drive capacity boundaries.
Known as the Transcend Thin Card, the USB 3.0 flash drive is said to be thinner than a standard USB connector, and offer capacities ranging from 16GB up to 2TB.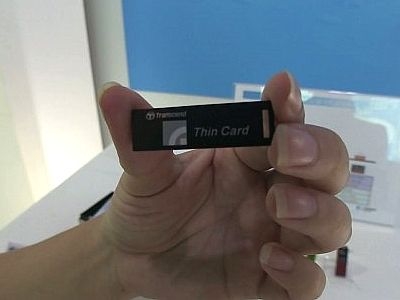 There's no word on availability (or pricing) just yet, but it's claimed that this is due to the lack of an international USB 3.0 standard.
When the drives get the green light, they're expected to launch in Taiwan - before filtering through to other territories, in good time.