Samsung's new EcoGreen F4EG hard-drive may not be the highest-capacity model we've ever come across, but it does have another trick up its sleeve. The new disk manages to squeeze 2TB onto only three platters, leading the manufacturer to claim that it has the highest areal density of any desktop drive in the world.
Of course, a massive 667GB per platter isn't all that this drive brings to the table. Fewer platters means lower power-usage, and Samsung is claiming a 23 per cent drop in consumption compared to its previous four-platter EcoGreen models. The drive even manages to do this while boosting standby time performance by 19 percent.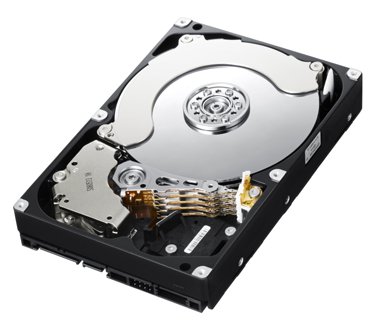 The new hard-disk is more than just power-conscious, though. The F4EG is made with environmentally-friendly materials and doesn't rely on any halogens in the manufacture of the PCB.
All of the normal features for a drive in this class are also listed, including a 32MB buffer, support for NCQ and a SATA 3Gb/s interface. The spindle speed isn't listed in the press-release, but the EcoGreen models have all previously run at 5400rpm, so we expect this model to be no different.
This drive - along with a 1.5GB model - should be shipping-out in early September across the US and EU with an MSRP of $119.99 (around £94 including VAT). The EcoGreen drives have always been great low-power hard-disks for backup and data storage, and by dropping the power usage while boosting performance, the F4EG looks to make them even better.