OCZ's insanely-quick Z-Drive is nothing more than a pipe dream for most home users, but the good news is that the Californian manufacturer recognises that one size doesn't fit all.
There's already the entry-level Onyx drive available at the opposite end of the scale - as well as a long line of mid-range solutions - but for those looking for something more potent in a 2.5in form factor, the company is today refreshing its high-end range with the launch of its second-generation Vertex 2 and Agility 2 SSDs.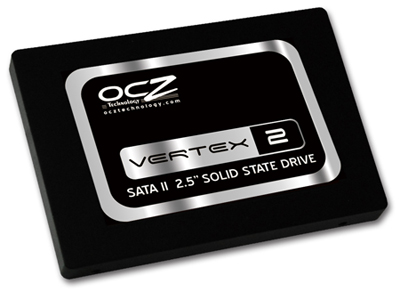 The all-new Vertex 2, pictured above and first seen at CES earlier this year, takes the mantle of OCZ's fastest MLC-based SSD to date with maximum read and write speeds of 285MB/s and 275MB/s, respectively.
OCZ quotes a sustained write speed of 250MB/s and an incredible 4KB random write performance of up to 50,000 IOPS, adding that the drive fits the bill for "consumers who are seeking unprecedented speed and reliability".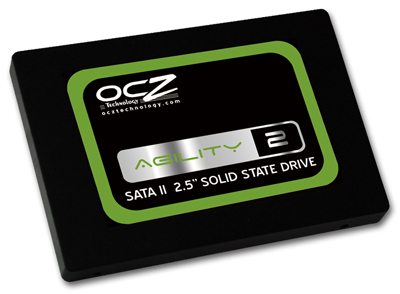 The same target market is probably going to like the look of the second-generation Agility drive, too. Now deemed a "mainstream performance" model, the Agility 2 on paper offers the same maximum read and write speeds, and 4KB random writes up to 10,000 IOPS.
A SandForce controller is to thank for the lightning-quick figures, and both the Vertex 2 and Agility 2 should sustain performance throughout their lifespan by offering support for Windows 7's TRIM command.
Both drives utilise a SATA II interface and will be available in 50GB, 100GB, 200GB and 400GB capacities "in the next few weeks", but mum's the word on pricing. You don't need us to tell you they won't be cheap, though.