We do love a good solid-state drive (SSD) here at HEXUS, and though the likes of OCZ have already revealed that next-gen SATA 6Gbps drives are just around the corner, Micron has gone one better by demoing such a drive for all to see.
Micron's drive, dubbed the RealSSD C300, is said to be the first to feature the quick third-generation SATA interface, and claims a massive read throughput speed of up to 355MB/s and a write throughput speed of up to 215MB/s.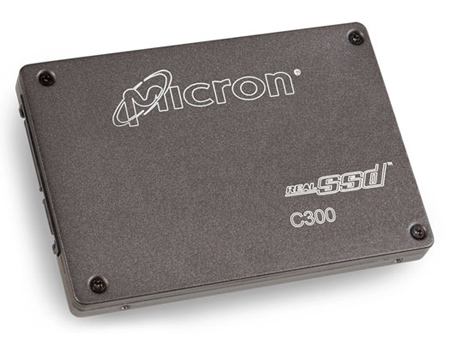 Inside, the drive makes use of ONFI 2.1-compliant 34nm MLC NAND flash, and Micron expects production to begin in Q1 2010. When the drive does reach retail, it'll be available in 1.8in and 2.5in form factors, with capacities of 128GB and 256GB.
On paper, it's the fastest single SSD we've come across. We'd like to put it up against Intel's latest drives to see how it compares, but for now we'll have to do with a Micron demo of the drive beating the hell out of a traditional hard drive: