In addition to launching a duo of new My Book desktop storage solutions, Western Digital has unveiled a trio of new My Passport portable drives.
The My Passport Essential, My Passport Essential SE and My Passport for Mac, all arrive today in a form factor that's approximately 20 per cent smaller than the previous generation.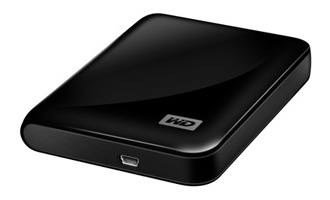 The My Passport Essential and My Passport for Mac, both measuring 15mm x 83mm x 110mm, offer capacities of 320GB, 500GB and 640GB. The 18mm-thick My Passport Essential SE, meanwhile, raises the maximum available storage with 750GB and 1TB models.
All three drives are available in a choice of colours - including Pacific Blue, Real Red, Cool Silver and Midnight Black - and each is equipped with Western Digital's SmartWave Software. When plugged in for the first time via a single USB 2.0 interface, the new My Passport drives will automatically launch a built-in backup process. Following the initial setup, all files changed or added are automatically backed up.
In addition to the SmartWave Software, the My Passport Essential and My Passport for Mac drives feature 356-bit hardware encryption and password protection. As you'd expect, the Mac edition drive is formatted in the HFS Plus file system and compatible with Apple Time Machine.
Prices start at £67.99 for the 320GB My Passport Essential, rising to £169.99 for the 1TB My Passport Essential SE.