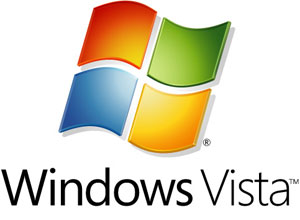 Over at

Windows ITPro

, Paul Thurrott has some good news and some bad news for those considering moving their XP PCs over to Windows Vista using retail upgrade versions of the new operating system.





The bad news



Thurrott points out that, in theory, Vista upgrade versions have two irritating flaws/features.

First, they can't be easily used to do clean installs - you need to have an existing version of XP in place to install over.

That's because, unlike the upgrade routine with XP, the Vista upgrader does not let you - part way through - simply stick in an installer disc for your previous operating system to prove ownership.

So, any intended clean Vista install using the upgrade version could take a whole lot longer than you might expect. Vista itself doesn't take long to get in place but the same is certainly not true for XP.

Second downside is that if the version of XP you overwrite is a well-honed installation, Vista is going to undo all your good work.

It wipes out everything you had installed under XP - effectively putting a clean install of Vista in its place.

Okay, we do think that, in fact, a clean install is best way to get a smooth-running Vista PC but you need to be aware of what's going to happen if you do have important stuff set up within XP.

We hope, though, that the migration tools supplied with Vista will let you work around the problem in the same way that XP's migration tools let you carry over existing settings but have had no chance yet to check this.

What makes the whole thing worse - as has been pointed out over at DailyTech - is that an install of a Vista upgrade version will result in you forfeiting the right to use the version of XP associated with the upgrade!

Clearly, we now need something to lighten our spirits but Paul Thurrott provides that, too.



The good news



Thurrott has discovered that there is a two-step workaround that lets you carry out an installation of a Vista upgrade version without losing the rights to use a copy of XP and, better, still, without even having to have XP installed at all!

This method starts off by booting from a Vista upgrade DVD and doing an install onto an empty hard disk partition - but

not

entering the Product Key when prompted.

The second and final step is to boot from the same DVD again and do an in-place upgrade over the top - this time inputting the Vista Product Key when asked.

Thurrott says he hasn't actually tested this method but DailyTech, following along behind, reckons it has and that it works just fine.

So, doing things this way means you'll have a clean install of Vista - from an upgrade version - that didn't need a copy of XP and didn't trash an existing important XP installation!

Result!

This method, of course, does involve installing Vista twice - but that's still going to be a whole lot faster than having to do an install of XP followed by Vista.

As is traditional, though, we're leaving the best news to last.



The best news



What also needs to be said is that it is possible to migrate to Vista even more cheaply than using an upgrade version - and in the UK, the upgrades aren't cheap at all.

OEM retail versions significantly undersell the upgrade versions and are massively cheaper than the standard retail versions, as we pointed out last week in this HEXUS.lifestyle.headline - 'Retail' OEM versions ease Vista-upgrade pricing pain.

And, using the OEM versions not only save pots of money but also doesn't involve any messing round doing two installations.

There are some possible flies in this particular pot of ointment - as suggested in our report and the forum thread associated with this and an earlier opinion piece, Windows Vista retail doomed unless Microsoft cuts prices.

However, the clever money seems to indicate that these fears are not well founded. But do check out the retail OEM story and discussion thread for yourself before deciding which is the best route for your Vista upgrades.

Got any thoughts on the bad news, the good news and the best news? Share them with us in the HEXUS.community.


HEXUS.links

HEXUS.community :: discussion thread about this article

HEXUS.community :: discussion thread about Vista pricing
Scan support forum on HEXUS.community :: Vista - Now Shipping OEM

HEXUS.lifestyle.headlines :: 'Retail' OEM versions ease Vista-upgrade pricing pain
HEXUS.lifestyle.opinions :: Windows Vista retail doomed unless Microsoft cuts prices


HEXUS.lifestyle.headlines :: Windows Vista to be delayed again, according to MS (yeah, we were wrong!)
HEXUS.lifestyle.headlines :: Further delay for Vista consumer launch looks ever more likely (and here, too)
HEXUS.lifestyle.headlines :: Amazon lists prices & Jan 30 availability for Windows Vista

HEXUS.opinions :: Microsoft Vista EULA spits in the eye of self-builders worldwide
HEXUS.hardlines :: PC enthusiasts' clamour gets major change in Windows Vista EULA
HEXUS.hardlines :: Outrage at UK/US Vista price difference
HEXUS.hardlines :: Microsoft proud to hand over Vista 'features' early (but you'll laugh at this one!)



External.links

Windows ITPro - Microsoft Confirms Vista Upgrade Limitations (Updated with Workaround)
DailyTech - Workaround Discovered For "Clean Install" With Vista Upgrade DVDs

SCAN Computers - Vista (and Office) buying page

Microsoft USA - Vista home page
Microsoft USA - Windows Vista Family Discount (

live at last

- but not offered to anyone outside north America)