Good news for all those Google users out there, and perhaps those wishing to migrate to other providers, Mountain View has announced new expanded features which will allow you to export and back-up your data from Gmail and Google Calendar.
Expanding on Google's existing Takeout service, all messages, appointments and special dates are now ready to download straight from the data download page or alternatively, users can choose to only download selected labels and calendars. Data downloaded from Gmail will be in the MBOX format to allow users to move messages between email services without going round in circles.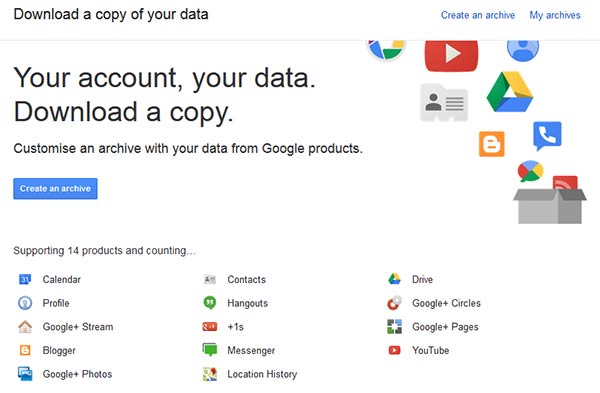 Google believes that "Having access to your data and being able to take it with you is important, especially if that data contains precious memories like old love letters, your first job offer, or that 100-message thread discussing the merits of various cat videos." Nick Piepmeier, writing on the Gmail blog also mentioned that users can download copies of their Gmail, Calendar, Google+, YouTube, Drive and other Google data into a single multiple-product archive file.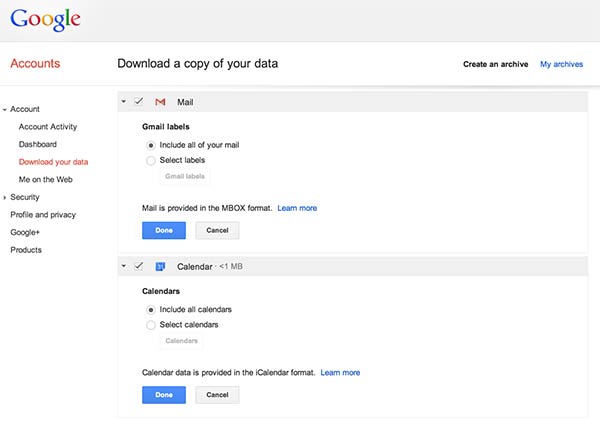 Google Calendar data download is available right now, but "the ability to download your Gmail messages will be rolled out over the next month," said Google.
Two million passwords hacked
In recent related news ABC News reports that IT security experts from a company called Trustwave have recently discovered around 2 million passwords for social media email accounts were hacked and published by cyber criminals.
Passwords for web service such as Google, Facebook, Twitter, and a host of others were squirreled away on a central server in the Netherlands. Most of the passwords are thought to have been stolen thanks to a malware program called Pony. Researchers found, as usual, many of the compromised passwords were of the type; 123456 and qwerty...