Microsoft's Courier project, a dual screen notebook tablet planned during 2010, was canned due to the company's worries about it affecting Outlook sales. Now developers at Microsoft have made a new digital note-taking app for Windows 8 drawing inspiration and code from the defunct Courier project. The Microsoft Visual C++ Team Blog explains that Austin is a "very simple digital replacement to the real paper notebooks people carry around to meetings at work, to school, around the house, where they scribble things and take quick notes". Also to "showcase the power of the native platform and C++" the team has made much of the source code available for developers to peruse.
The Austin note taking app, despite its conscious simplicity, does have some useful digital functions to appeal and make it more useful to end users. The app lets you add, re-arrange and delete pages in your notebook. "You can use digital ink to write or draw things on those pages. You can add photos from your computer, from SkyDrive, or directly from your computer's camera. You can share the notes you create to other Windows 8 apps such as e-mail or SkyDrive."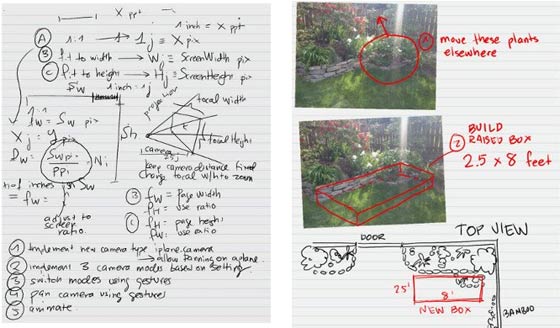 If you are thinking that this app is treading on the toes of Microsoft's OneNote, Jorge Pereira of the Microsoft Visual C++ Team explains that Austin doesn't have the same aspirations; "It doesn't give you a way to organize your notes other than by their position in the book, it also doesn't enable typing or searching. These were all conscious decisions. We believe in the beautiful simplicity of just a pen and a piece of paper, and that's what we tried to recreate with it." Though, just like a pen and paper Mr Pereira has found the Austin app very useful, "I've been using Austin for a while for many things," he says. The app has been useful for him for planning his garden layout, shopping lists, recipe notes and photos of the cooking process, drawing and illustrating concepts and sharing them with colleagues.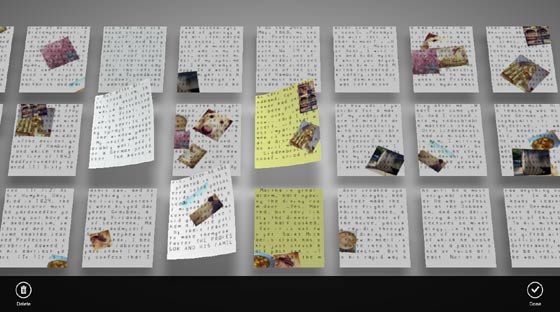 Read more about this interesting project and about the programming considerations of the user interface, paper simulation, ink smoothing and so on; on the Microsoft Visual C++ Team Blog. Their first post, from a series of 6, is just an introduction to Austin. As for availability of the app for Windows 8 users, there are no indications yet. A Microsoft spokesperson told Mary Jo Foley that the Visual C++ team had "nothing more to share", when asked about availability of the app...