Microsoft has at last confirmed the Windows 8 Pro upgrade prices for UK customers. Fears of rip-off Britain pricing are largely unfounded. As stated in May, purchasers of new Windows 7 computer systems from 2nd June onwards are eligible for a specially discounted upgrade price. The rest of us running Windows XP or higher, including Windows 7 but bought before the cut off point, will also get an upgrade offer but at a significantly higher price.
PCs bought with Windows 7 installed since 2nd June 2012
An official statement from Microsoft sent to expertreviews.co.uk said "Microsoft can confirm that UK customers who have bought a Windows 7 PC since June 2nd 2012 will be able to upgrade to Windows 8 Pro for £14.99 via windowsupgradeoffer.com". You are eligible if your computer was bought after the above date and came with "a valid Windows 7 OEM Certificate of Authenticity and product key for, and preinstalled with: Windows 7 Home Basic, Windows 7 Home Premium, Windows 7 Professional or Windows 7 Ultimate." If you've bought more than five PCs you are out of luck because there is a maximum limit of five upgrade offers per customer. PCs bought after 31st January 2013 are not eligible for this special offer. Also if you are sitting on the fence the last day to register and order the Windows 8 upgrade is 28th February 2013.
The UK upgrade price set at £14.99 is a little unfair because the USA price is equivalent to less than £9.50. But we must be thankful Microsoft, rather than Adobe, is the publisher of the Windows OS.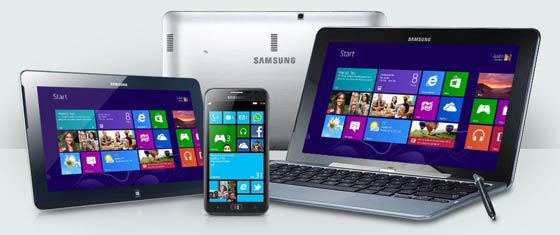 Older systems running Windows XP, Windows Vista and Windows 7
This upgrade offer isn't available for pre-order so I can't supply a direct link. However, looking at the official Windows Blog article from 2nd July about upgrading to Windows 8 it seems like a willing user will just head over to Windows.com when the time comes and purchase through the Windows 8 Upgrade Assistant.
The Microsoft statement about this particular upgrade reads; "from October 26th 2012, UK customers with older Windows PCs will be able to upgrade to Windows 8 Pro via an electronic software download for ERP £24.99. Additionally, Windows 8 software will be available for sale from participating UK retailers". The upgrade price is very reasonable, especially for those of us hanging on to ye olde Windows XP. Again getting my currency calculator out and checking the value, UK folk seem to have done better than US customers for a change. Currently £24.99 is equivalent to $39.57!
Looking at all the shiny new Windows 8 hardware on show at IFA might make you feel like a Windows 8 upgrade is just the ticket to revitalise your computing life. Competitive pricing is a good way to get bums on seats, as they say. Previous Windows Professional OS upgrades cost end users much more.